Take a plain empty plastic spray bottle. Add 1 tablespoon to 1/2 cup plain table salt. Then pour in 5% white vinegar. Store brand is fine. Then add a squirt of your favorite dishwashing liquid.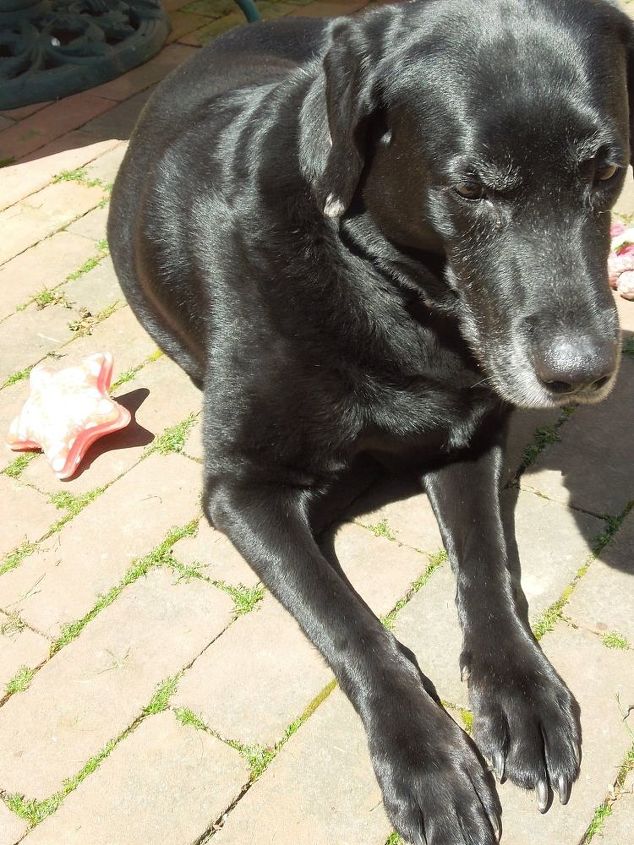 This solution is pet safe, after it dries.   The 5% white vinegar and salt can burn paws, so it is best to wait unit the solution is dry to welcome them in the area. It will also hurt the eyes if the spray gets into them.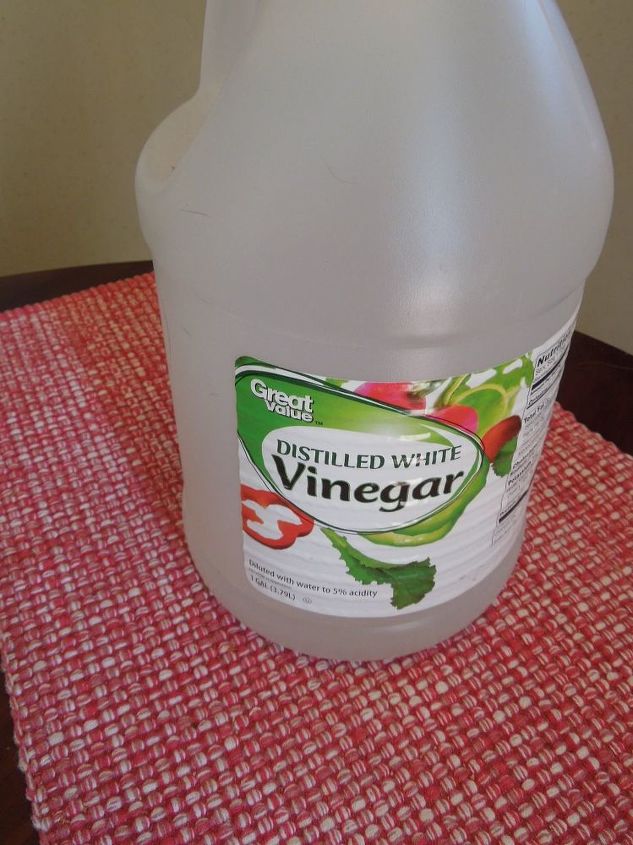 Check the label for 5% acetic acid. Do NOT use stronger. Stronger vinegar may damage your skin, and the surface you are spraying.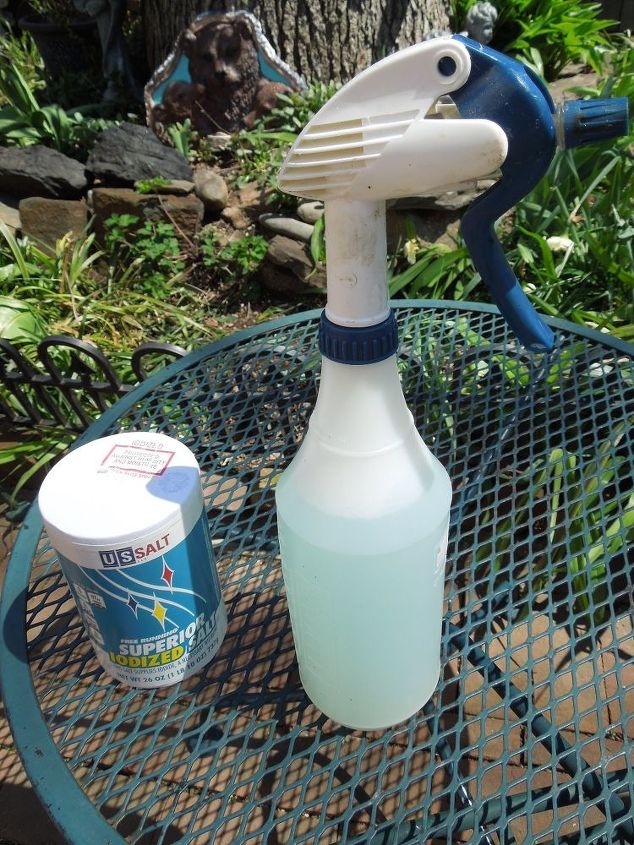 Store brand salt is fine. You may use Iodized salt or plain salt. After adding a squirt of dishwashing liquid (your favorite) – shake the bottle to mix thoroughly. It should have a slight color, from the dishwashing liquid.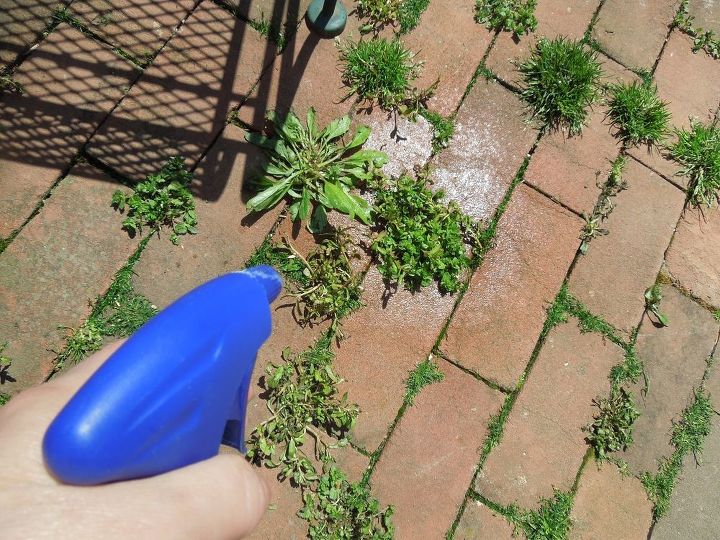 Spray the solution on the weeds. If you have any open sores on your hands, the solution may burn – so wear gloves.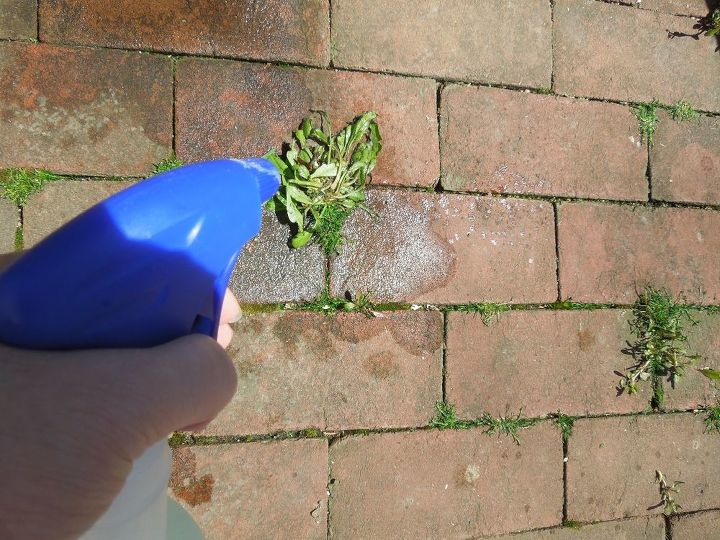 Totally saturate the weed. You may notice that this solution may clean green and dirty areas of the patio.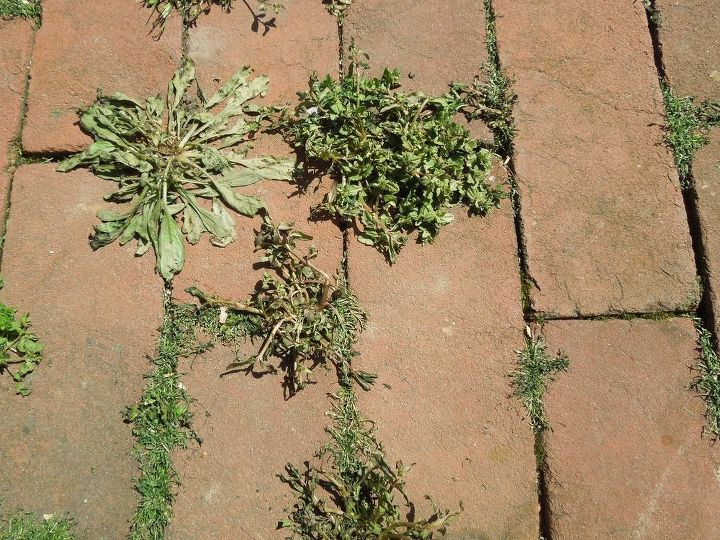 I did this application on a warm spring sunny day. After 1 1/2 hours, the weeds are already dying.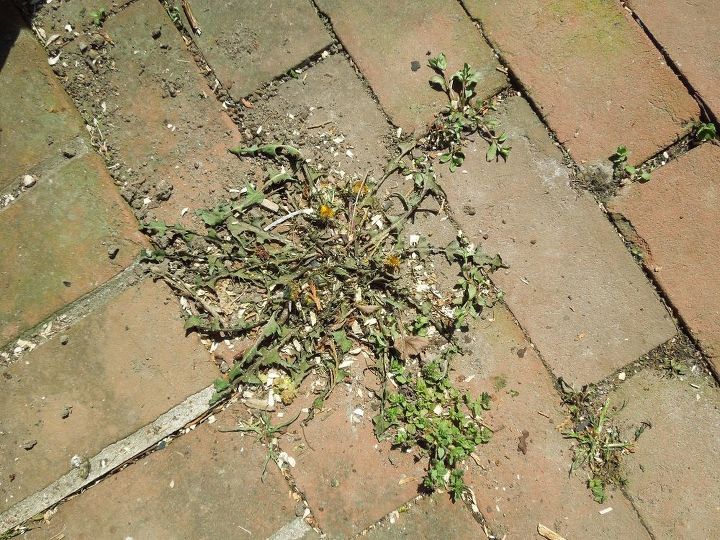 Weed dying after 1/1/2 hours. Weeds will continue to die over a few days. For tougher weeds, a second application may be necessary.
When weeds die and turn brown, they can be easily swept up. If you leave them they will disintegrate and blow away!
HEY THERE, PLEASE CLICK NEXTE PAGE TO SEE FULL RECIPE INGREDIENTS (>) and don't forget to SHARE with your Facebook friends🙂