They turned out great! Adorable and delicious!
These rice krispie treat pumpkins are ADORABLE and they're really easy to make! They'd be perfect for a Halloween party snack, or even Thanksgiving!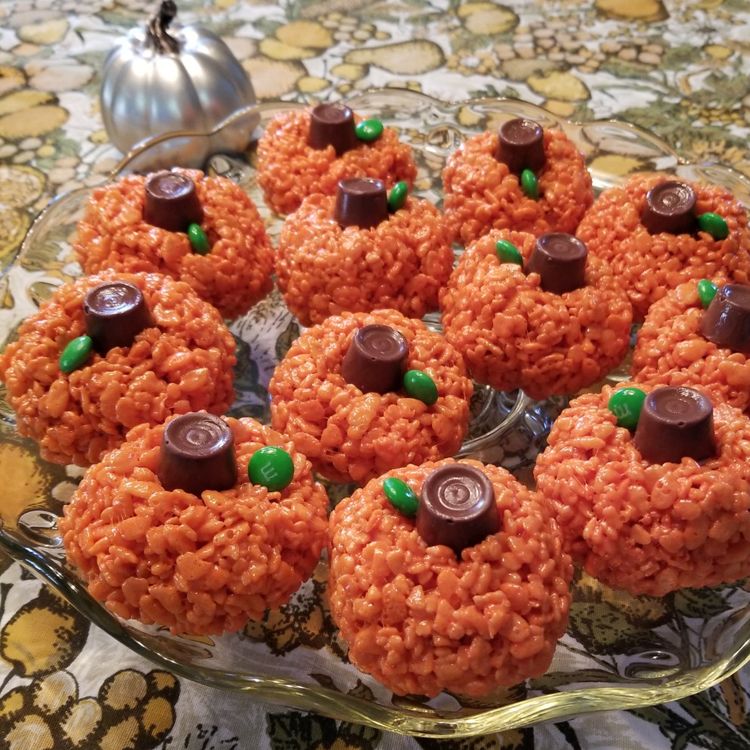 These Rice Krispie Treat pumpkins are ADORABLE! But I need to tell you right out of the gate – if you make them, your hands are going to get messy. Very messy. Before I figured out how to roll them properly I had gooey Rice Krispie treat mixture all over everything. Just picture me standing at the counter, trying to roll a ball, except instead of it turning into a ball, it got stuck on my palms and in between all of my fingers. Grrrr! I hate when that happens!
For Ingredients And Complete Cooking Instructions Please Head On Over To Next Page Or Open button (>) and don't forget to SHARE with your Facebook friends