Loaded Potato Meatloaf Casserole is an easy ground beef casserole recipe loaded with mashed potatoes, bacon and cheese.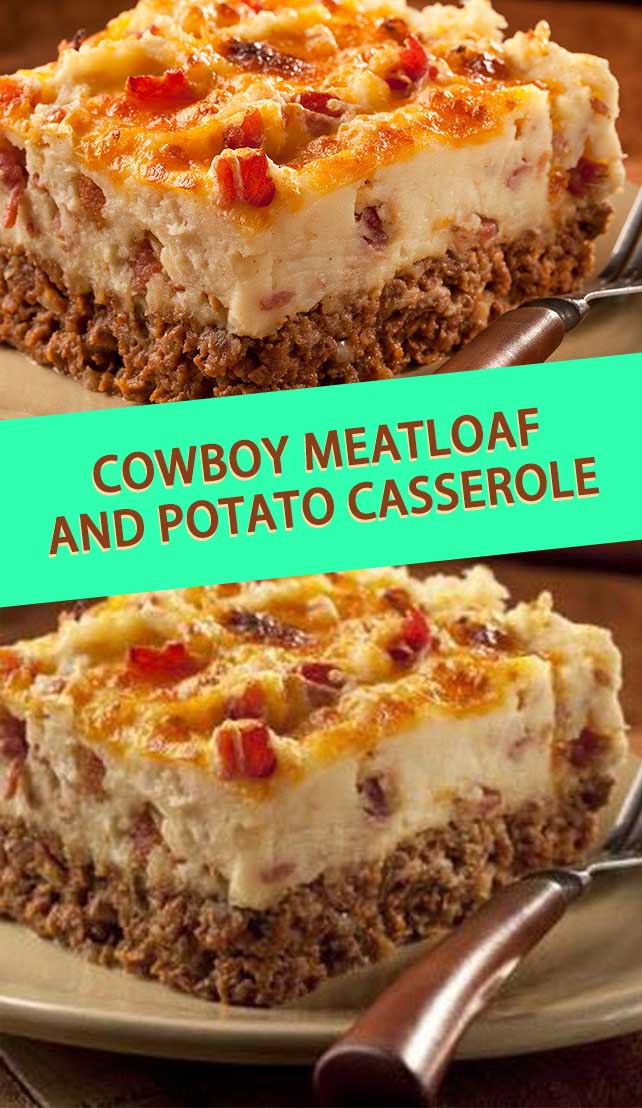 I am contemplating buying my first glue gun. I have never been really big into crafts. Oh, I have all the different things I bought to try new crafty projects such as knitting, scrap booking and jewelry making. But, I never actually purchased a glue gun. To me that was for the people who wore the aprons and had jars of paint brushes in their specially designed crafting room. I never took that leap.
But, my daughter wants to be Frieda Kahlo for Halloween. I need to make a head band with faux flowers on it. After much thought I think it is time to purchase a glue gun. I am just wondering how long it will be before I remove the bed from the guest room downstairs and add a series of shelving units and coordinating boxes.
You won't see any slowpokes among the cowboys and cowgirls when you set this BBQ-saucy meatloaf and potato casserole on the table!
Cowboy Meatloaf and Potato Casserole Recipe
Ingredients
1 package Ore-Ida® Steam n' Mash®  Cut Russet  Potatoes
1 pound ground lean meat (beef or turkey)
3/4 cup onion, finely chopped
1/3 cup seasoned bread crumbs
1/4 cup Jack Daniel's® Barbecue Sauce, Honey Smokehouse™
1 egg lightly beaten
2 teaspoons chili powder
3/4 teaspoon salt
2/3 cup evaporated milk
1 tablespoon butter
1 cup crumbled real bacon
1/4 cup crispy fried onions, canned
2/3 cup Mexican blend cheese, shredded
Directions
1. Preheat oven to 375 degrees F. Coat 9×9 baking dish with nonstick cooking spray. In a large bowl, combine beef, onion, breadcrumbs, Barbecue Sauce, egg, chili powder and salt until well mixed. Gently press into bottom of baking dish.
2. Bake uncovered for 20 to 25 minutes, or until cooked through. Carefully pour off any excess fat if needed. Adjust oven to broil and place oven rack 6 to 8 inches from heat source.
Source : allrecipes.com