Tools and Materials
cardboard
masking tape
putty knife
joint compound
paint (one color for the grout and one for the bricks)
white paint (if you want a whitewashed look like I did)
paint brushes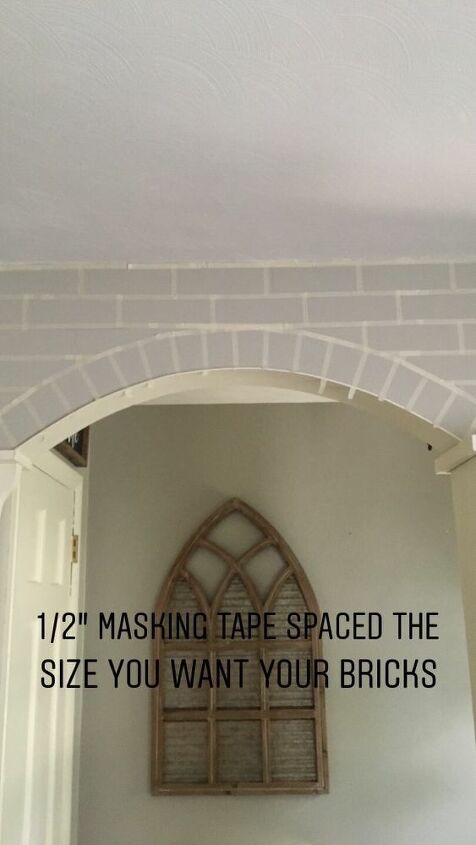 Create a Template and Tape off Your Design
I started my faux brick by cutting out a little piece of cardboard the same size of the bricks on my fireplace (8" L x 2.25" T) to use as my template. Using 1/2" masking tape, I went along and marked each end of my cardboard template with a piece of tape. You can really do any size and layout you want!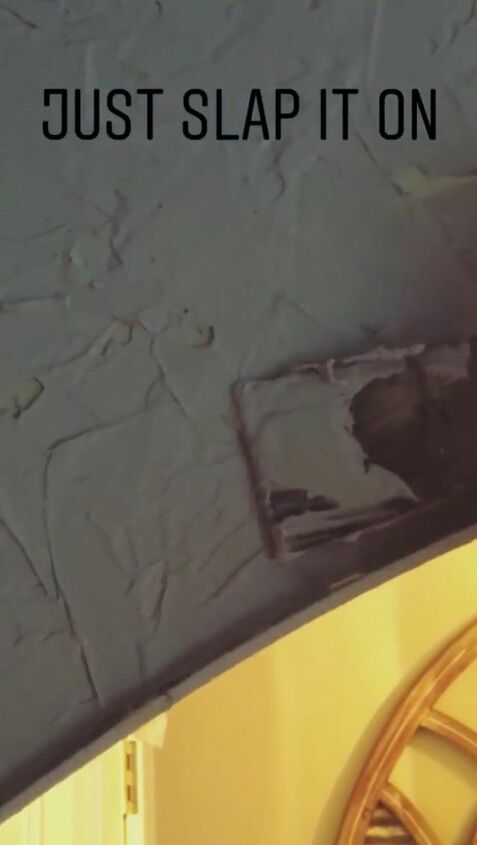 Cover with Joint CompoundI used a 2" putty knife and covered the whole area I was bricking with about 1/8" of joint compound. I made sure I had good coverage over my tape – I didn't want to see any lines or thin spots around the tape, so there would be dimension when I peeled the tape off. I also tried not to smooth the joint compound out very much.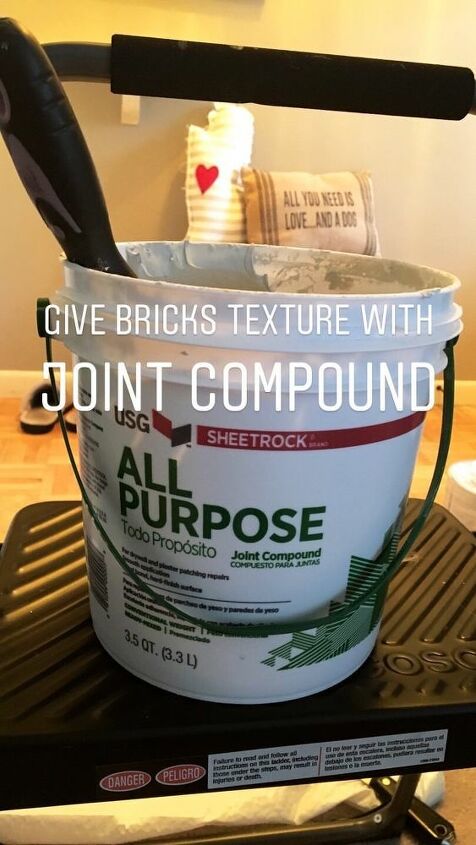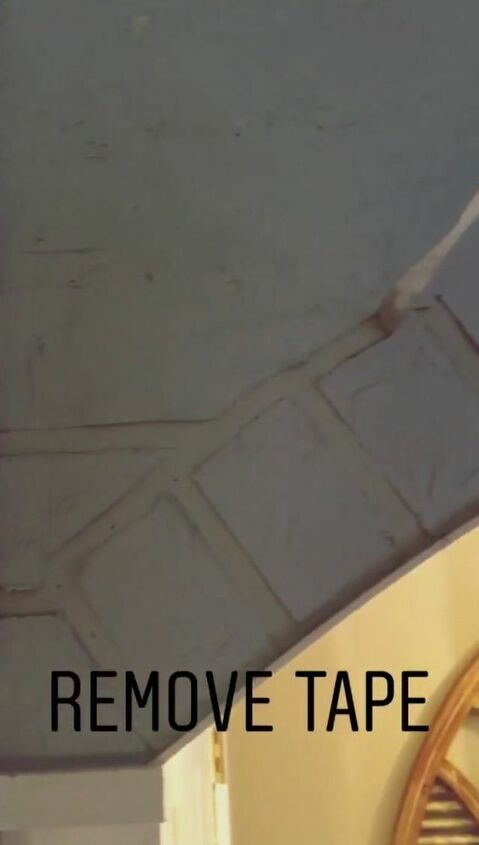 Let Dry a BitAfter I had all my joint compound spread, I waited about 5 – 10 minutes and then removed the tape.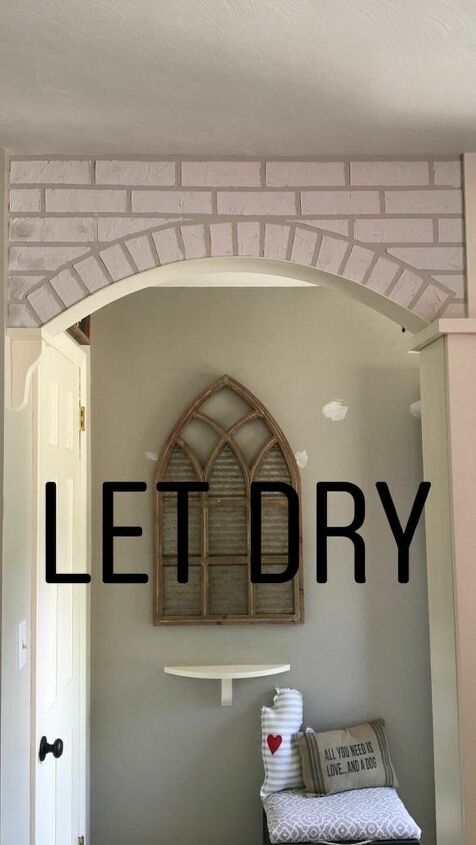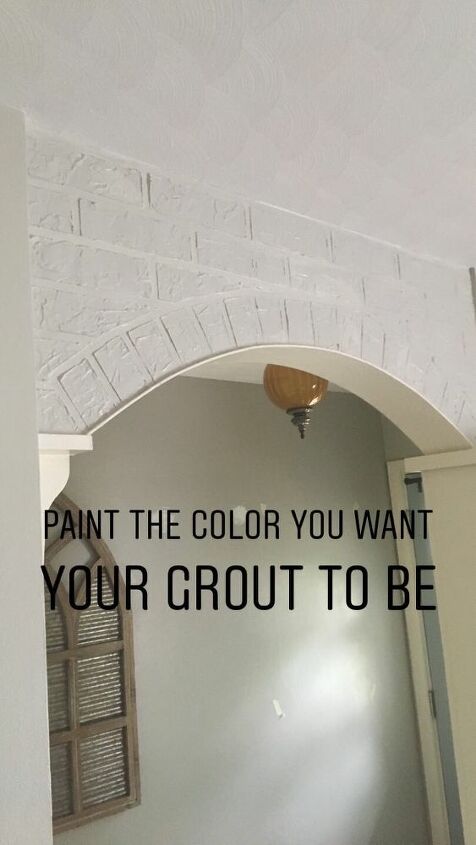 PaintNext, I painted the arches my wall color again, because this is the color I wanted my grout to be.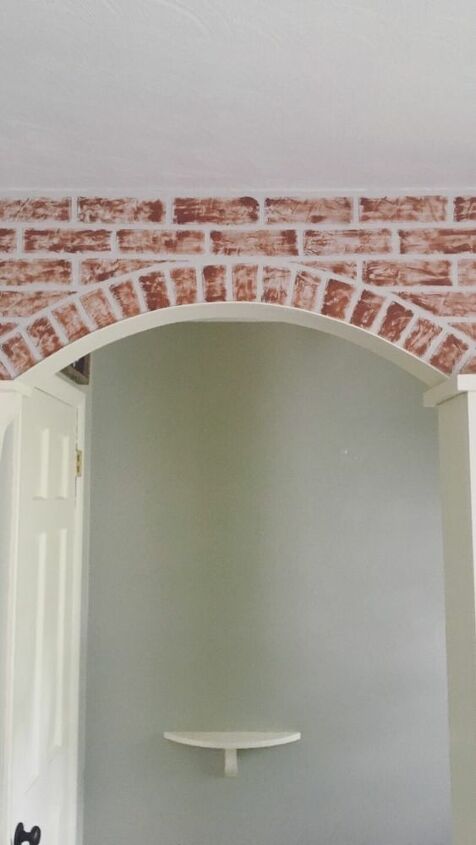 Add Brick ColorThen I lightly brushed each brick with my brick color – I chose Valspar Two Cents.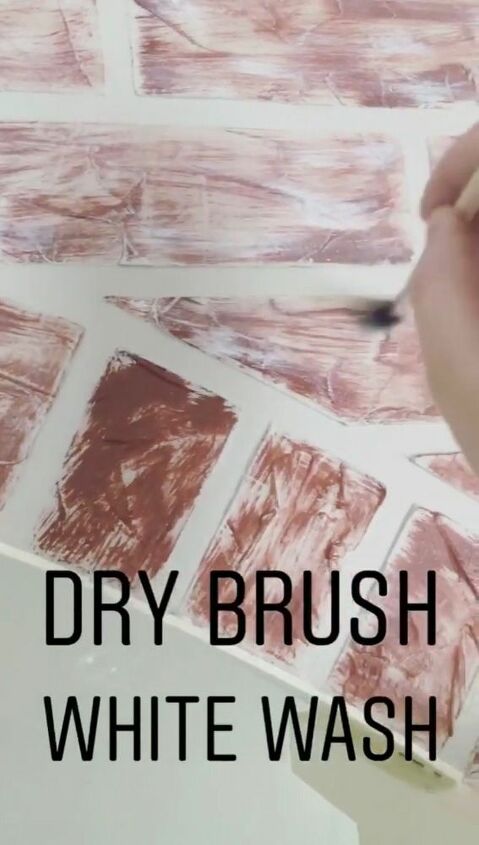 WhitewashWhen that was dry, I dry brushed a super light layer of Sherwin Williams Alabaster over each brick to give it a white washed look. For more detailed videos of my painting process, visit my story highlights on my Instagram!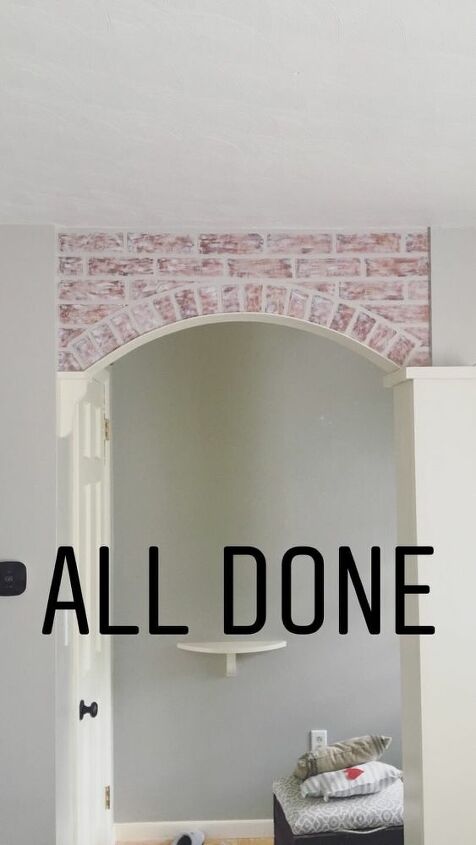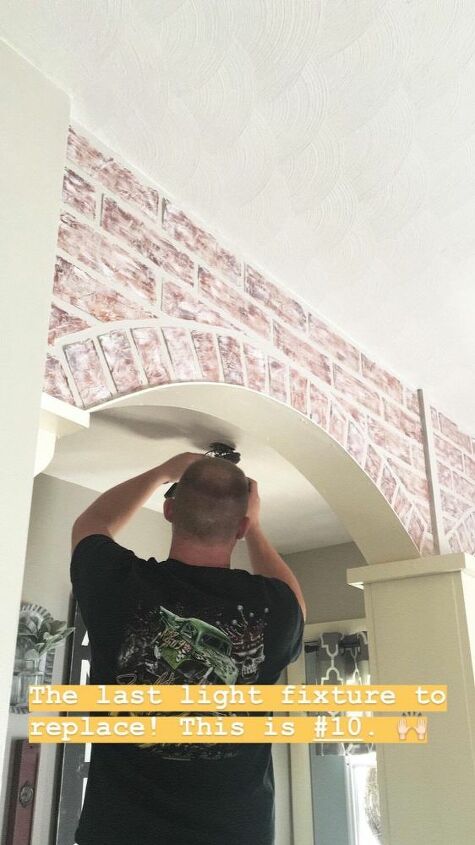 Once I had my arches looking good, I knew we had to change that amber light fixture. One project always leads to another around here. 😅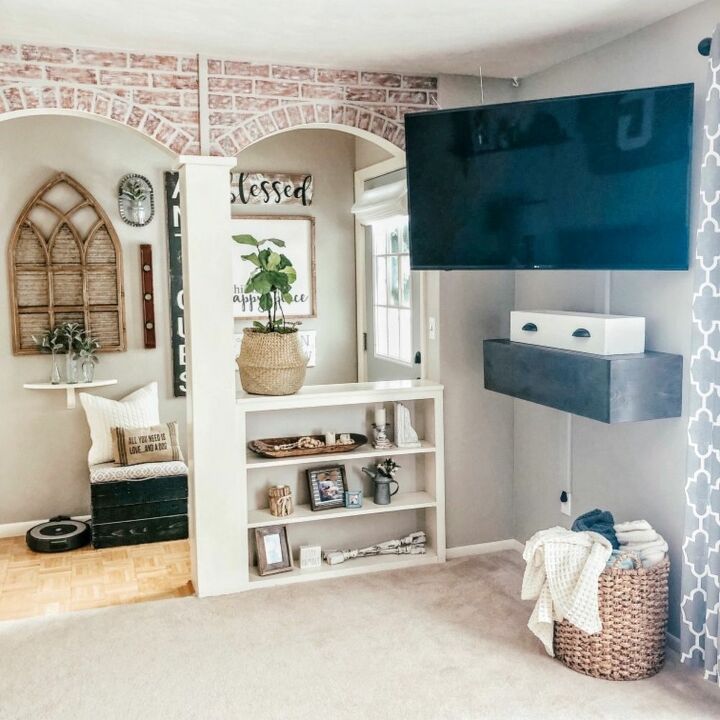 I think the faux brick really pulled the room together and totally goes with our all brick home! To see more of my home and DIYs, click here!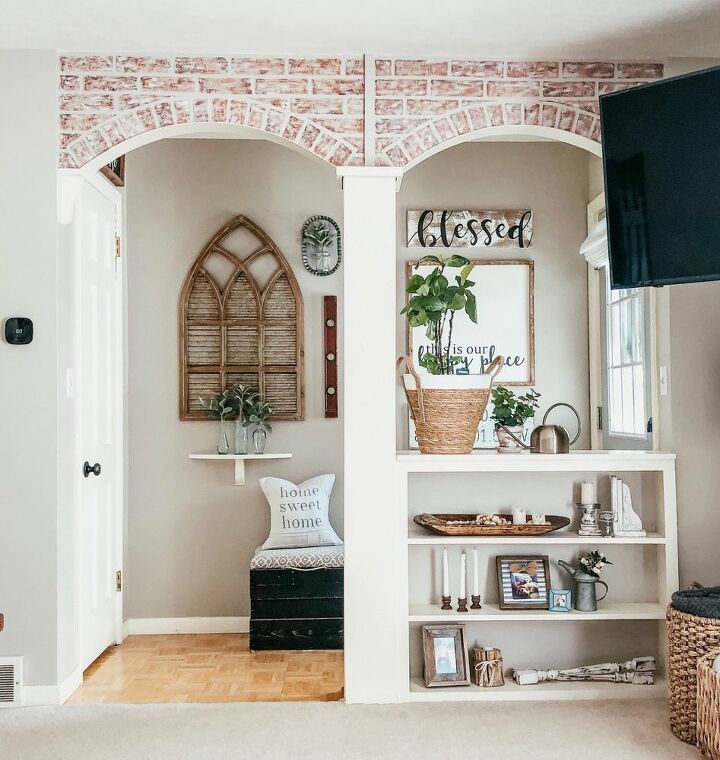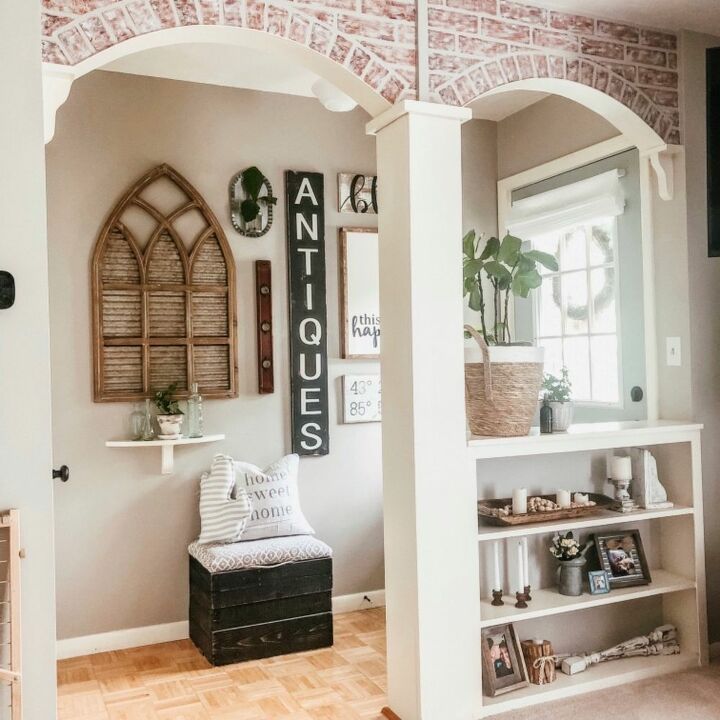 Enjoyed the project?