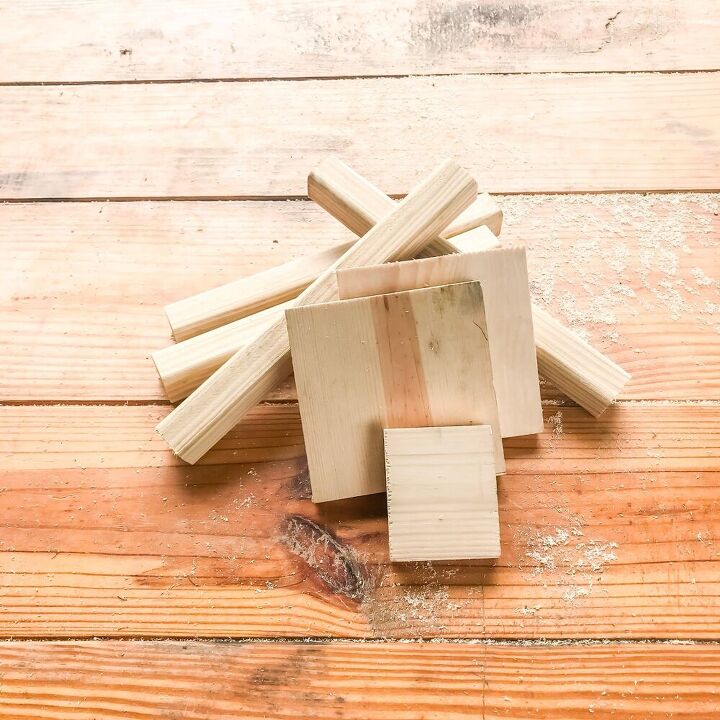 Start by assembling the legs to the bottom base piece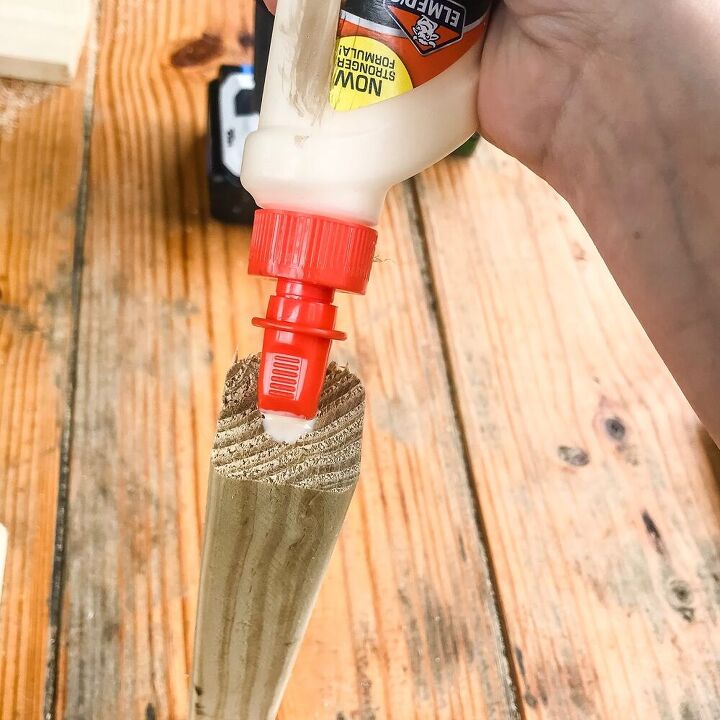 Now apply wood glue, then clamp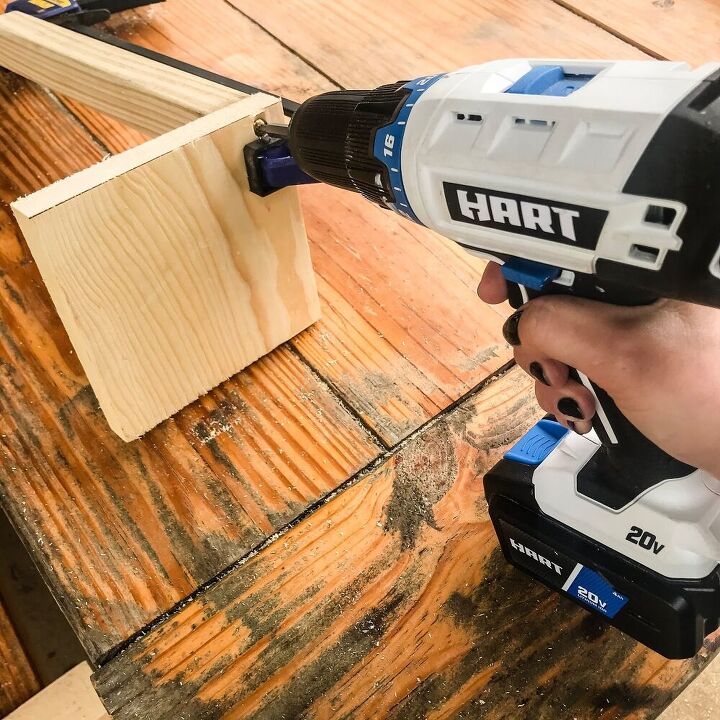 Screw 1" screws in through the bottom base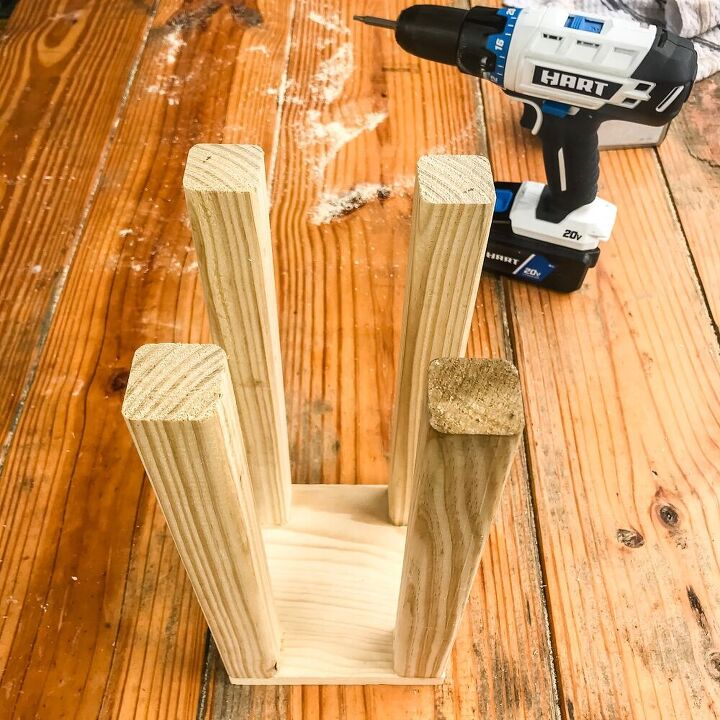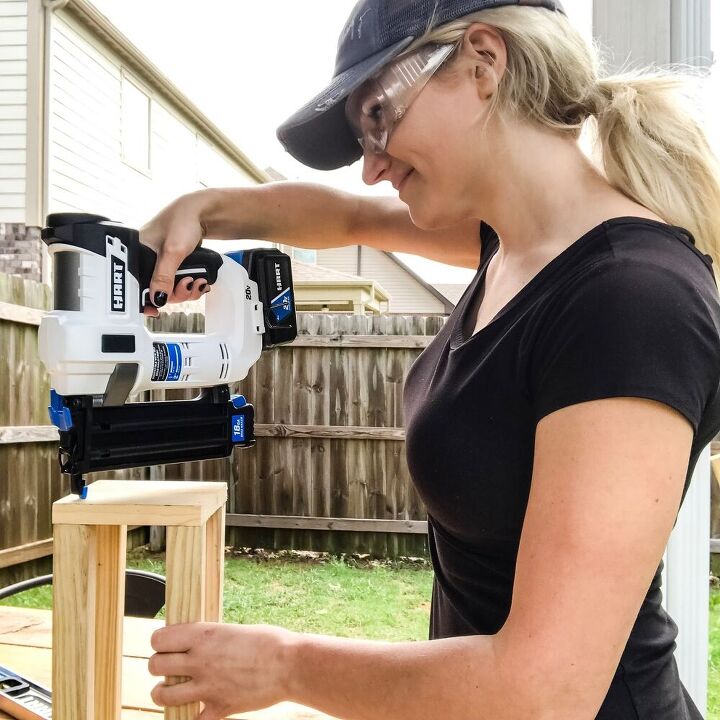 Add 1×6 topper to the top using wood glue & finishing nails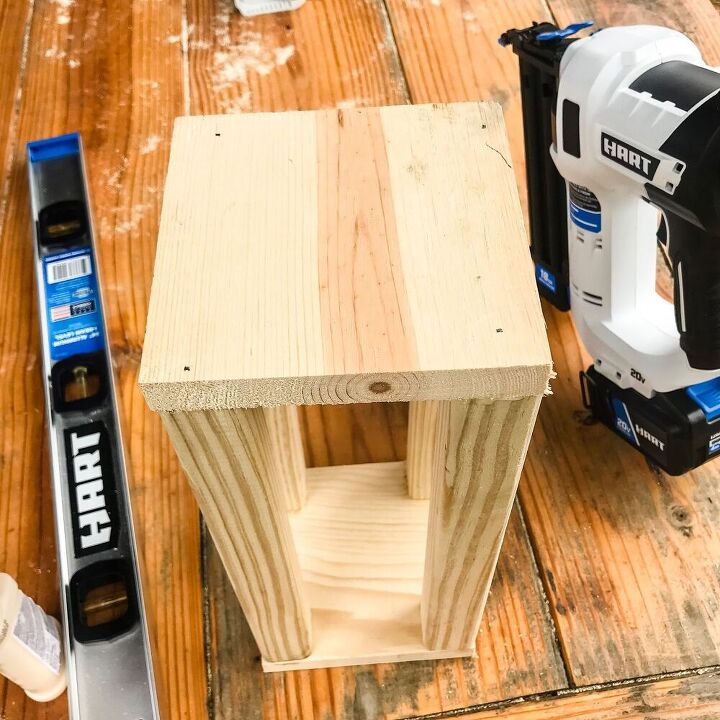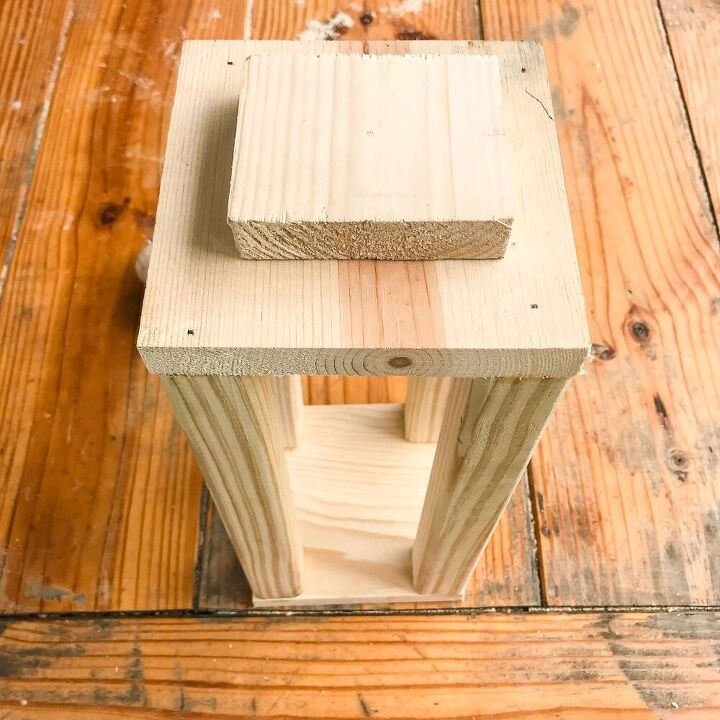 Next, add 1×4 accent piece to the top center using wood glue & nails.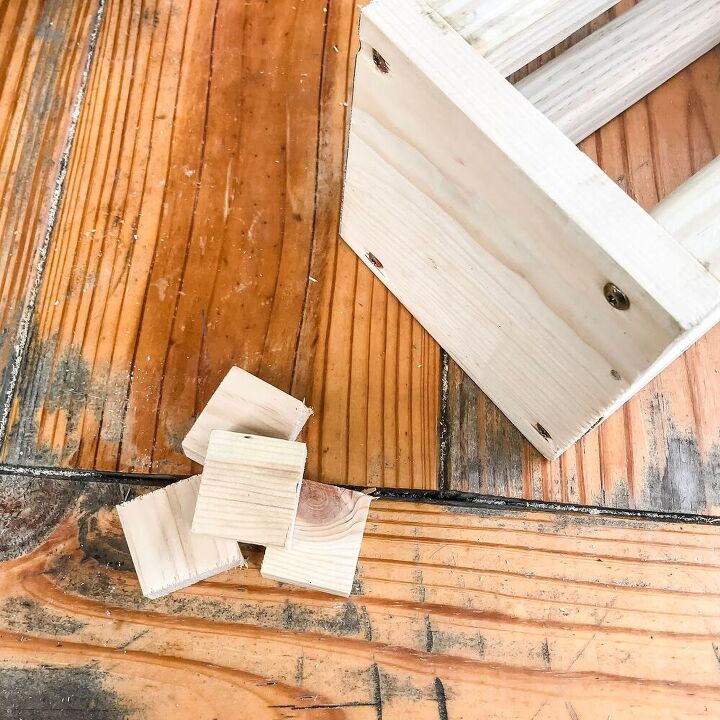 Use scrap 1×2 pieces for small leg pieces. Attach using wood glue & nails.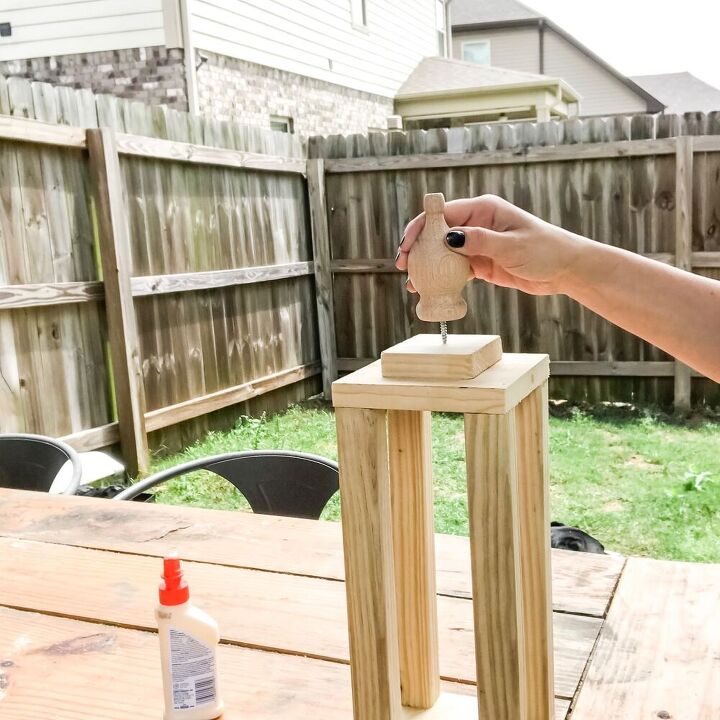 Screw the finial into the accent piece on the top.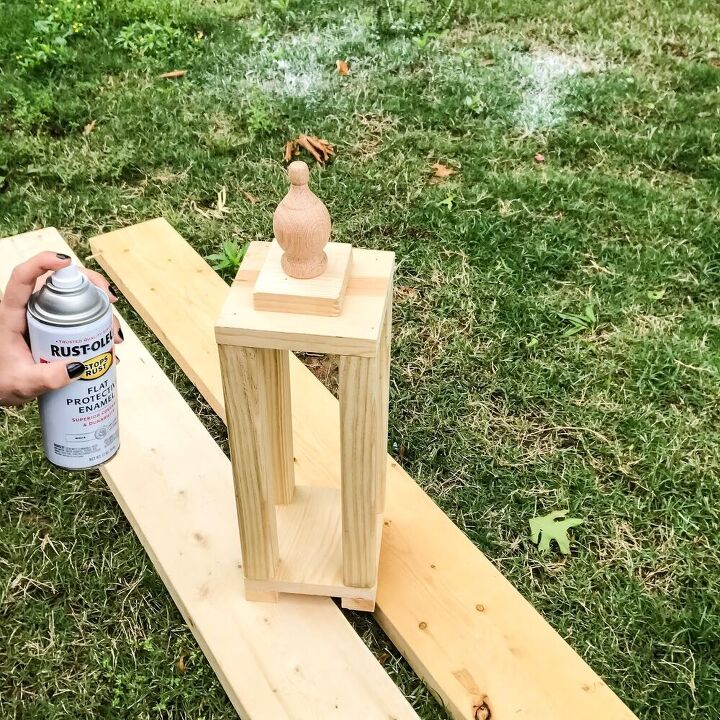 Finally, it's time to paint the lantern! I went with flat white but feel free to get crazy with the paint colors or even stain.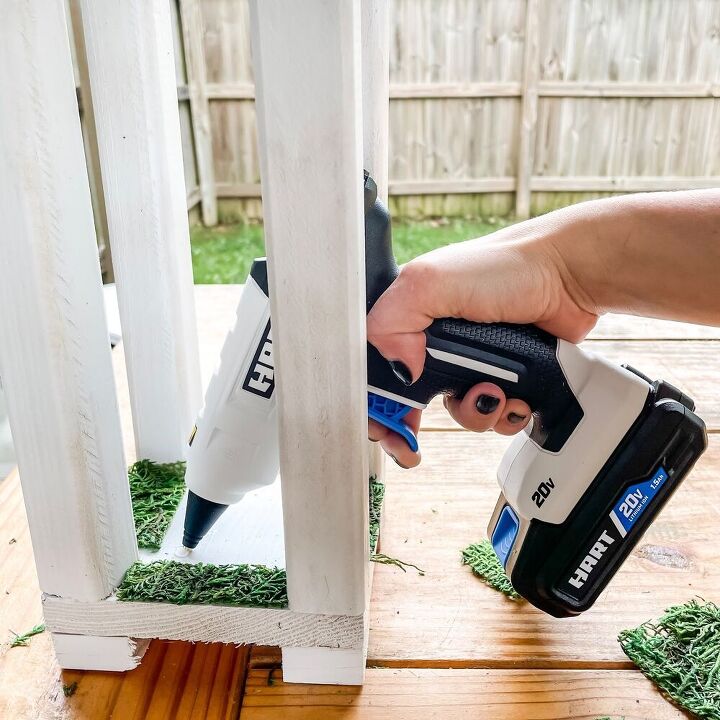 As a finishing touch I added moss to the base using a hot glue gun.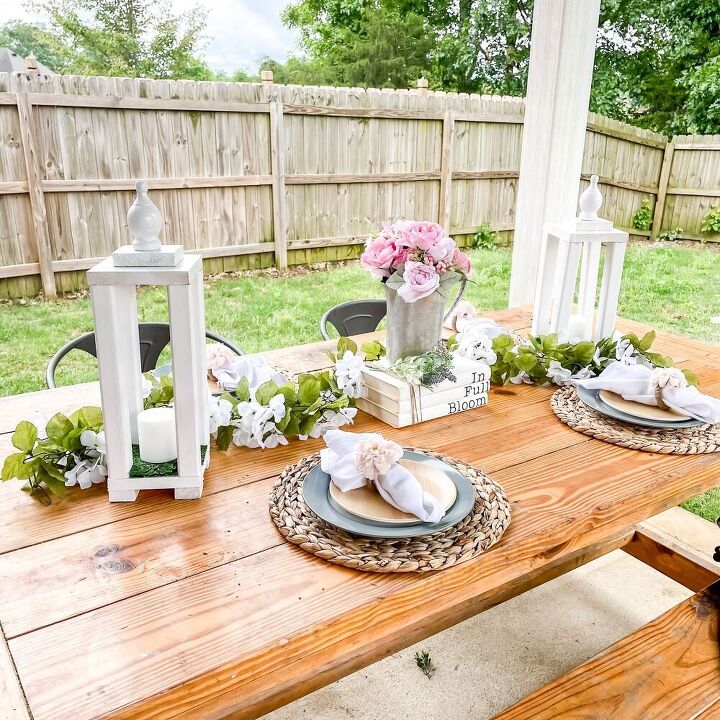 That's it, Easy DIY wooden lanterns!
They are perfect for our outdoor dinners & give off such a romantic glow.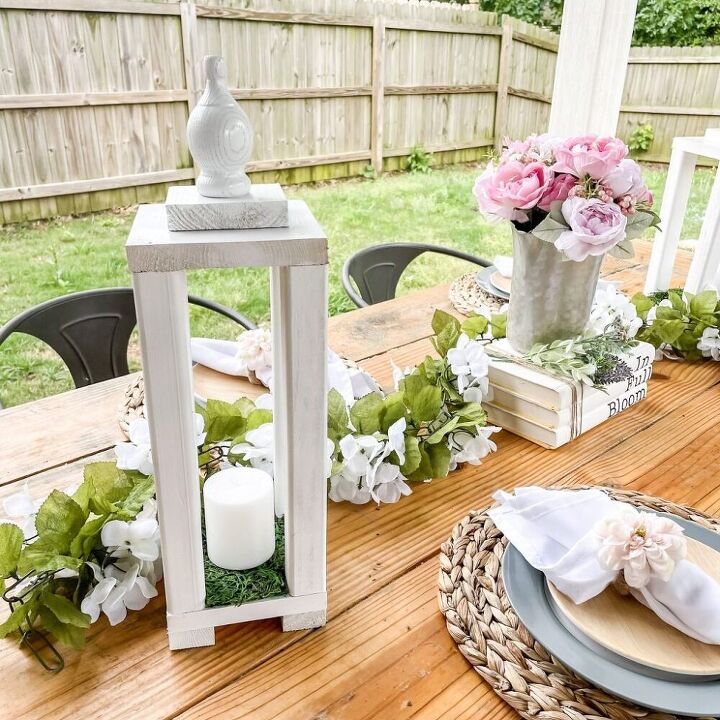 Plus they were super cheap to make!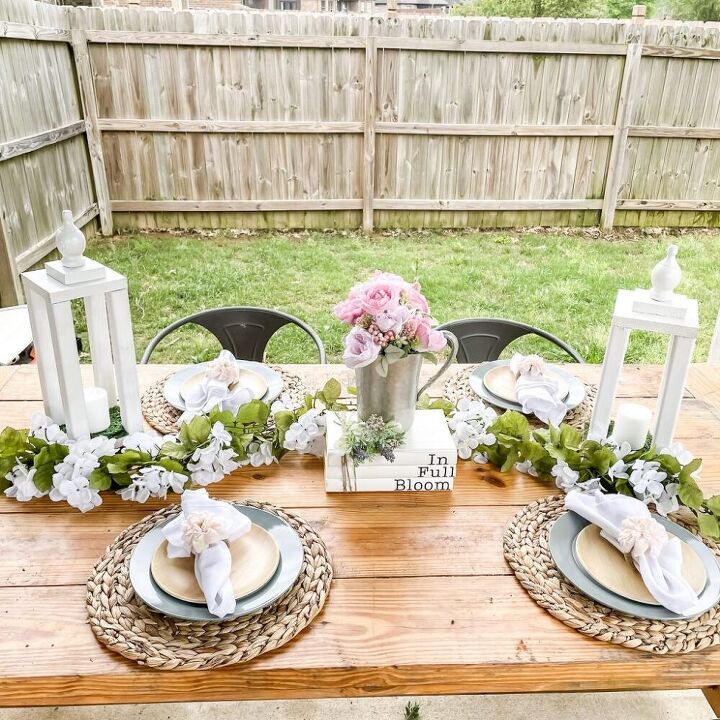 These ones fit nicely on our DIY outdoor dinning table, but I think I might make some taller ones next!
Let me know what y'all think & where you are gonna put yours!
You can also find more DIY wooden lantern ideas here!
To Keep Reading Please Head On Over To Next Page Or Open button (>) and don't forget to SHARE with your Facebook friends