Faux Roman Shade tutorial using no hardware…what? Yes it is true! We made this roman shade for decorative purposes only. This room did not need privacy curtain.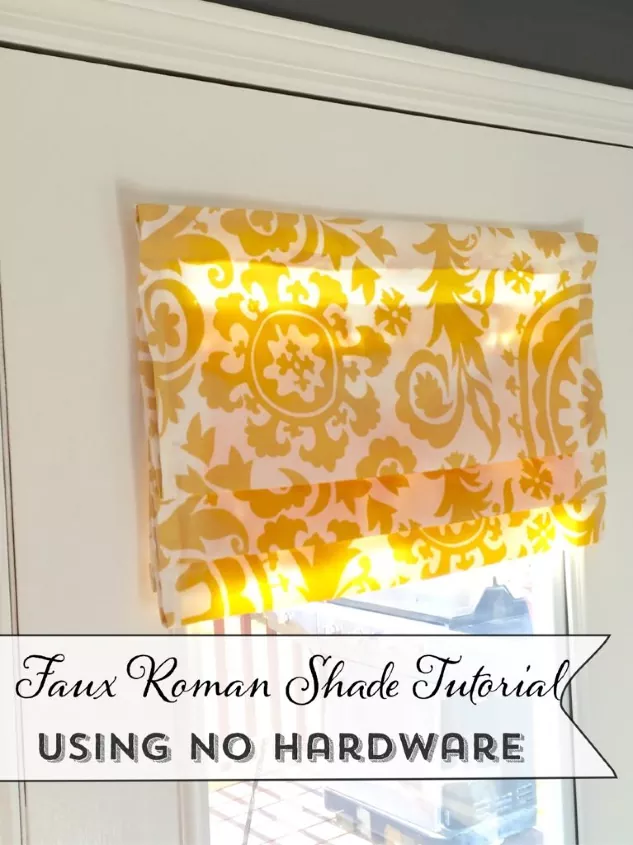 This faux roman shade looks amazing! It is perfect for French doors! Perfect for an apartment when you can put any nails in the walls. This one stays neat and pretty and can bring in color to any room.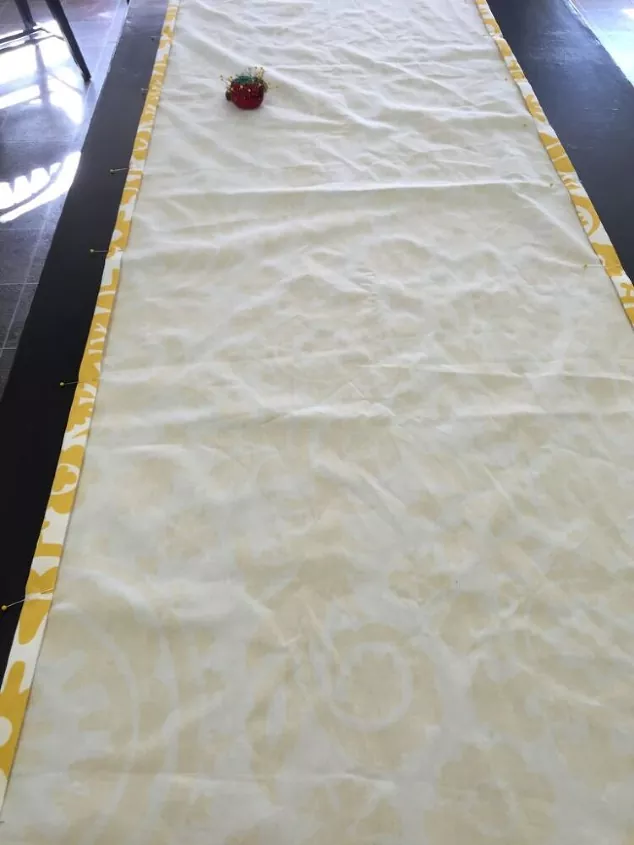 Making the faux Roman shades
Step 1- Decide how big you want your roman shade to be. Measure your window, decide if you want your shade to hang inside or a little on the outside of the window and add 1″ to each side for seams. For the length measure down the length of your window and add 2 1/2″ at the bottom for the hem and add 3″ for the header. (This all depends on how big you want your pleats to be once you fold them up)Fold each long side raw edge over 1/4″ and then fold over again 1/4″ or whatever you need to your specifications of the width of your window. Iron and Pin.
To Keep Reading Please Head On Over To Next Page Or Open button (>) and don't forget to SHARE with your Facebook friends