Fall is in the air, and we are excited to tell you about this Frankenstein-inspired DIY project. Dixie Belle Paint lovers have been turning waste objects into stylish and functional furniture this season! Are you on a tight budget with the holidays right around the corner? Up-cycling, and making old new can be fun, inexpensive, and easy peasy with Dixie Belle Paint!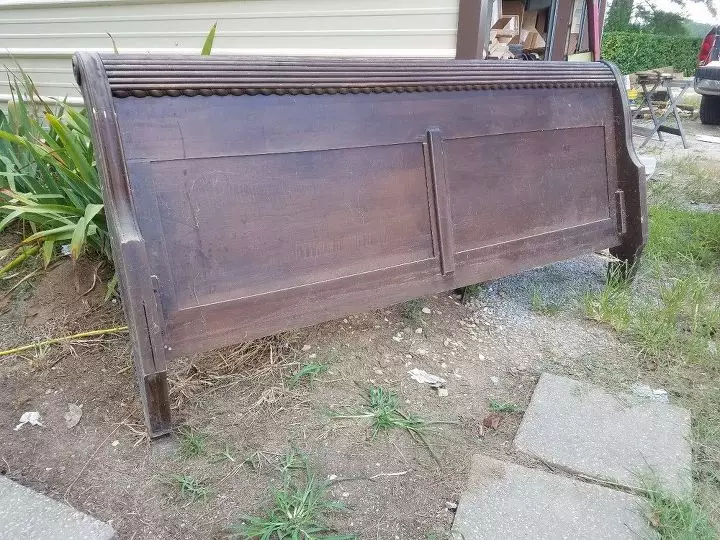 This king size headboard was a part of a unique vintage sleigh bed, that was about to become trash, but it was salvaged and up-cycled. Mike Macon of Just Re-purposed in Hanceville, AL turned the headboard into this beautiful lounge chair that even has storage space!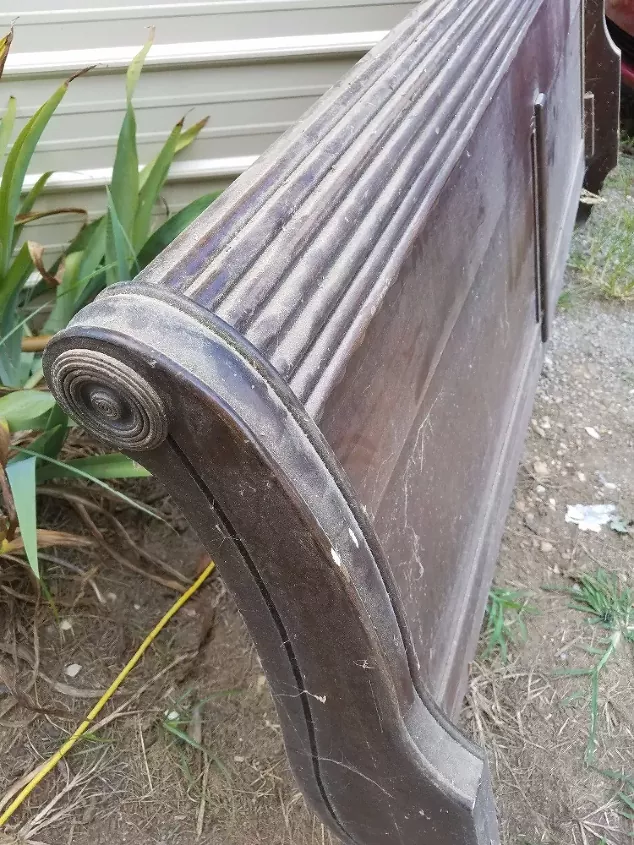 With a few simple measurements Mike used a hand saw, some screws and a little TLC! He divided the headboard into thirds, then cut it with a saw to create a back and two side arms. Mike then added in the additional wooden beams for back-corner supports. He also added a wooden platform for a seat that holds an upholstered fabric seat cover.
To Keep Reading Please Head On Over To Next Page Or Open button (>) and don't forget to SHARE with your Facebook friends