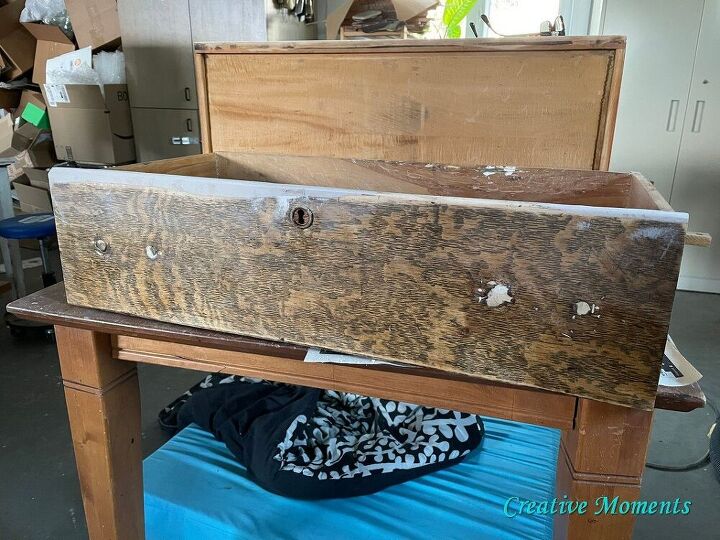 The one drawer had a broken off edge that needed to be repaired. I used Bondo, again the tutorial has loads of photos and details of how I got it repaired.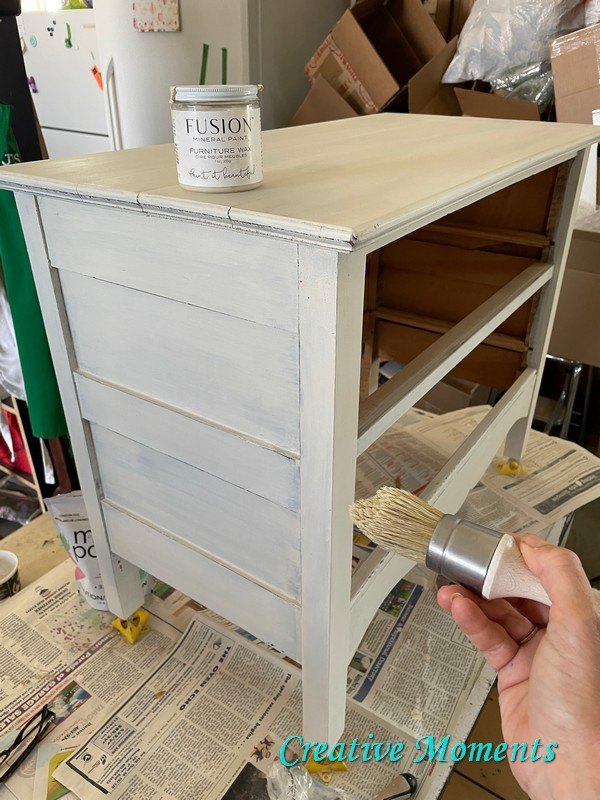 Now to paint this beauty. I chose  Fusion Milk Paint in the color London Fog. Above right is the first coat going on. Don't be alarmed milk paint has an ugly stage 😉
PS if you use my affiliate link to order milk paint you will save 15% off at checkout!!
All pieces were painted 3 coats of this warm white color allowing each coat to dry before adding another. There is a big change already.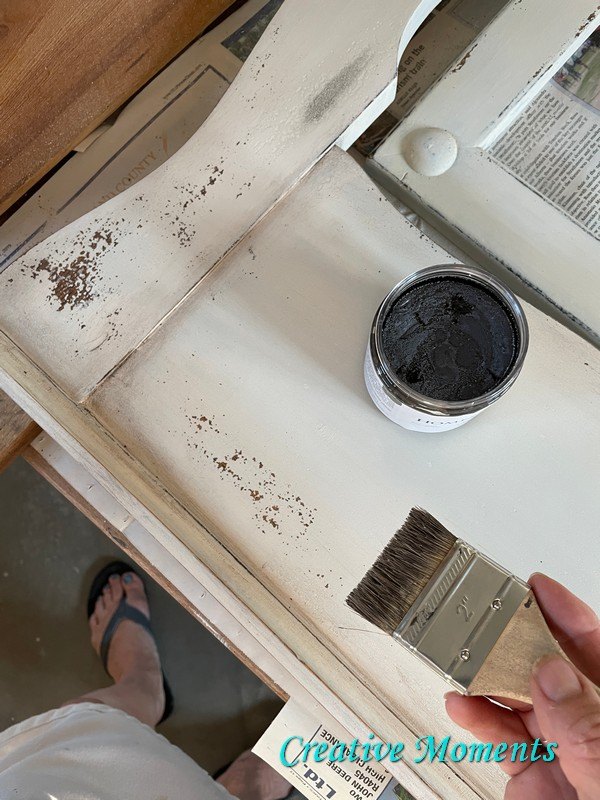 Once distressed the milk paint was sealed using clear  Fusion Furniture Wax then dark waxed with ageing  Fusion Furniture Wax.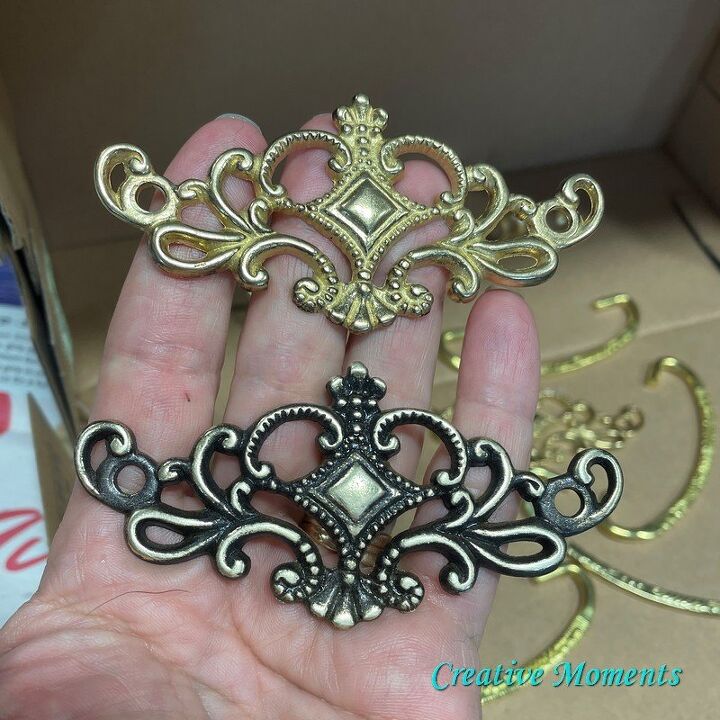 I ordered new hardware from D lawless Hardware. I wanted the solid brass shininess toned down and to look aged so a quick spray with Rustoleum oil rubbed bronze spray paint wiped back with a green scrub pad worked perfectly.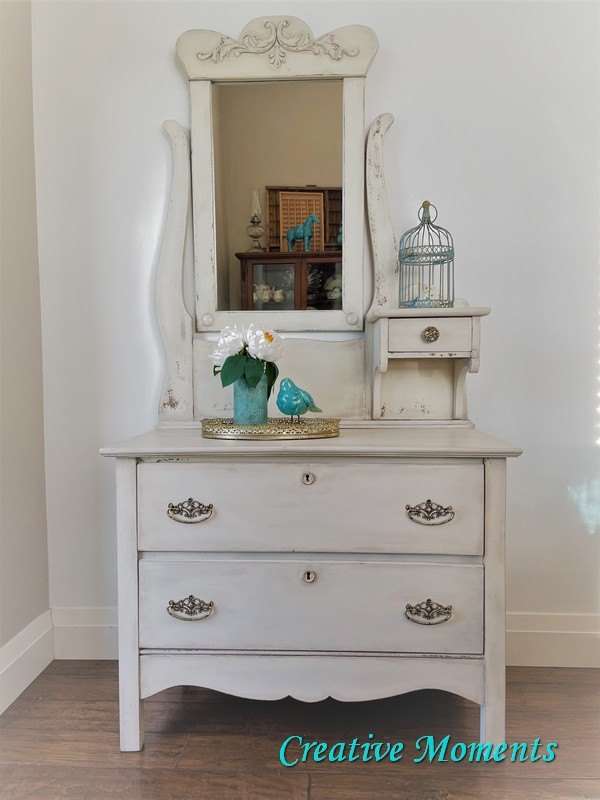 I LOVE this piece, even with all the work it took it was all worth it.