I have washed pillows in the past but my latest challenge was to not only clean them but also whiten them. Our pillows, pillow covers, and mattress pads turn yellow over time due to our body oils, sweat, etc. I tried a few different techniques and wanted to share my results. You can see more of my crazy creations here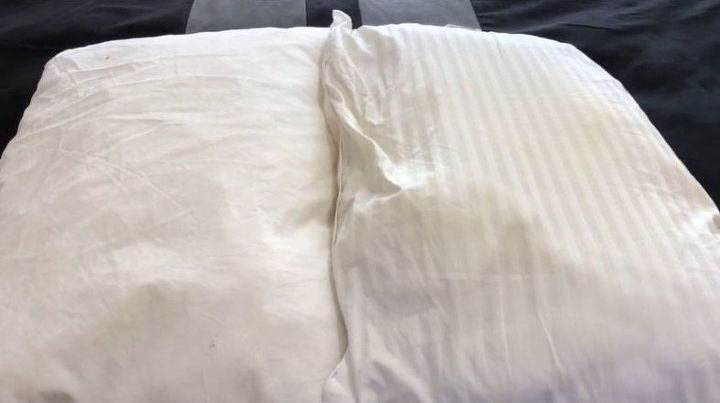 So let's start with the disclaimer… I have washed and dried my pillows – and we all know drying sets stains in. So I knew going into this that I would have some challenges… These are our pillows and mine is a slightly off white to begin with. It's hard to see the yellowing stains here but I promise they are there and you'll see them more in the next few photos… In addition to this I also washed my pillow case covers to run the test as to how this would work with those and potentially with mattress pads.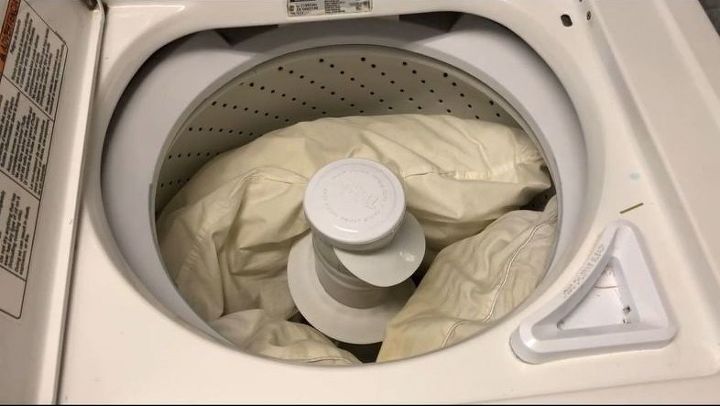 First whenever you wash your pillows, it's best to do 2 at a time to create balance in your washing machine. (See how yellow they are – gross)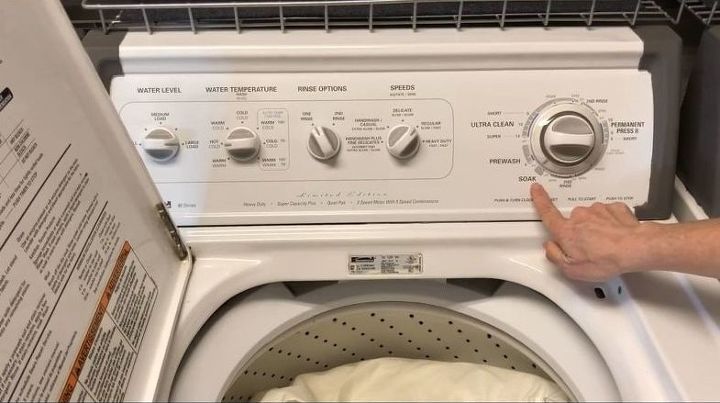 Settings – to get rid of stains like these you need to set your temperature to the hottest setting you have, fullest load, and then if you have a soak setting select that. If you don't have a soak, you'll need to fill up you washing machine with water and then stop it so that it can soak.
To Keep Reading Please Head On Over To Next Page Or Open button (>) and don't forget to SHARE with your Facebook friends