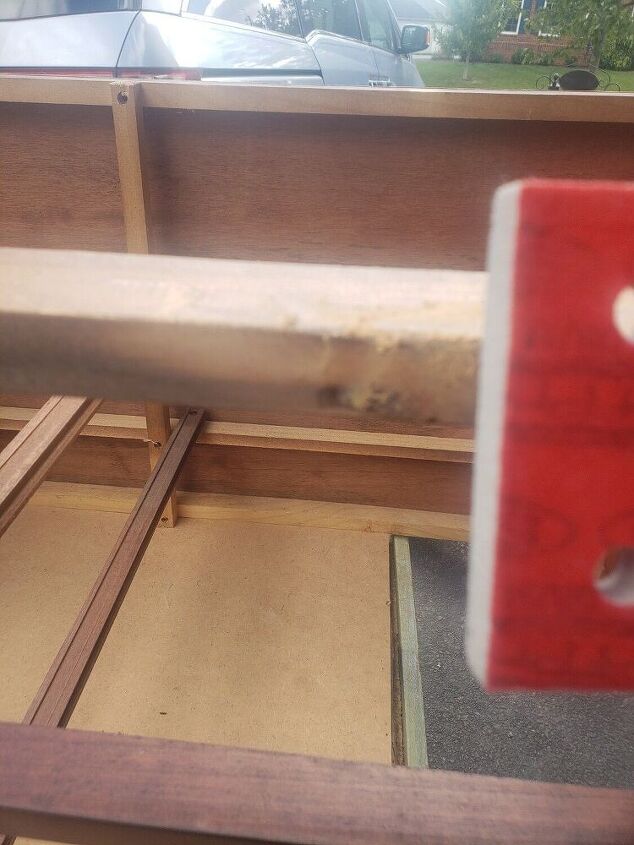 Sand
For areas where there wasn't a lot of cosmetic damage we used a 220 sanding pad to scuff up the surface. In the areas where there were deeper scratches or gouges, we used a rougher grit to smooth out those places, creating an even level surface. After removing the sanding dust with a tack cloth, we used shellac as a primer, sealing in the wood.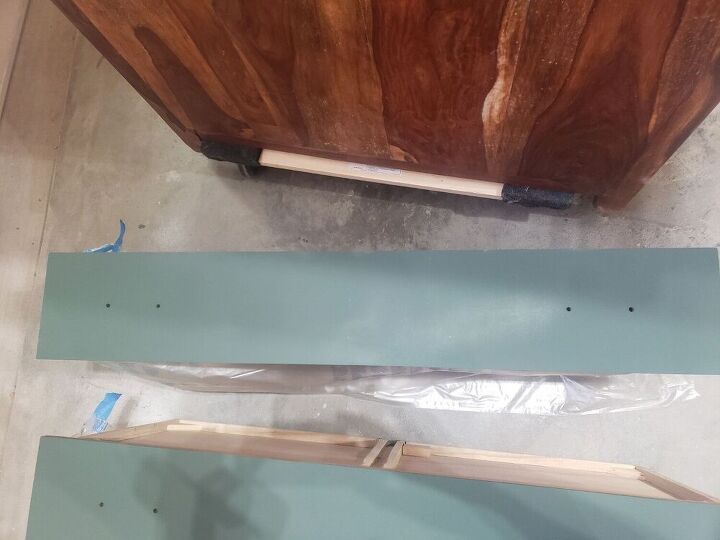 PaintNext, we painted in a dark rich green called Hollow Hill by Country Chic Paint. It is a clay based paint that distresses very easily and that is exactly what we intended to do for this piece.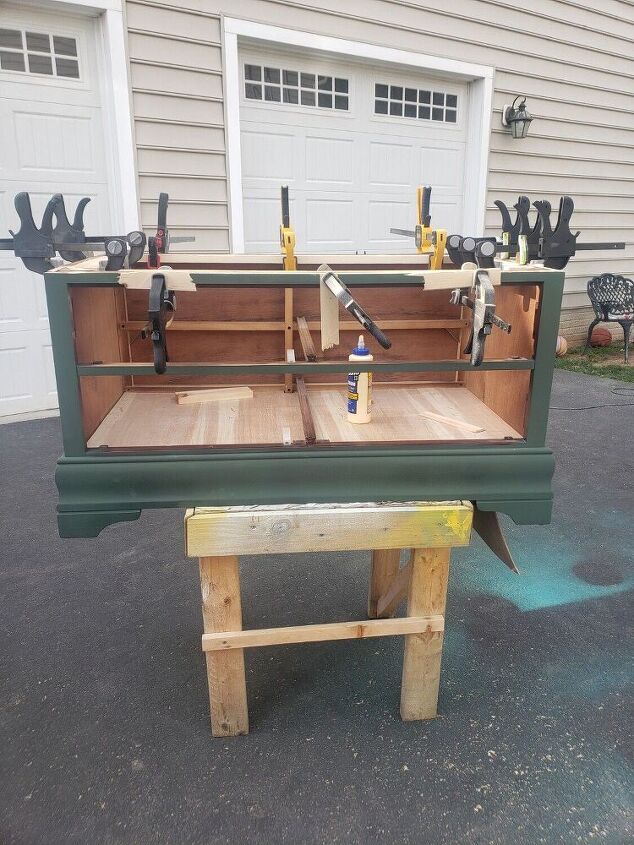 Creating a top seating areaAfter the paint was dry we cut support pieces to place against the interior framing using glue and screws, knowing we were then going to cut two boards using a table saw to use as the seating area surface. We measured and cut, creating a 1/2 inch overhang on both sides, sanded the boards smooth then stained. We then attached them to the top.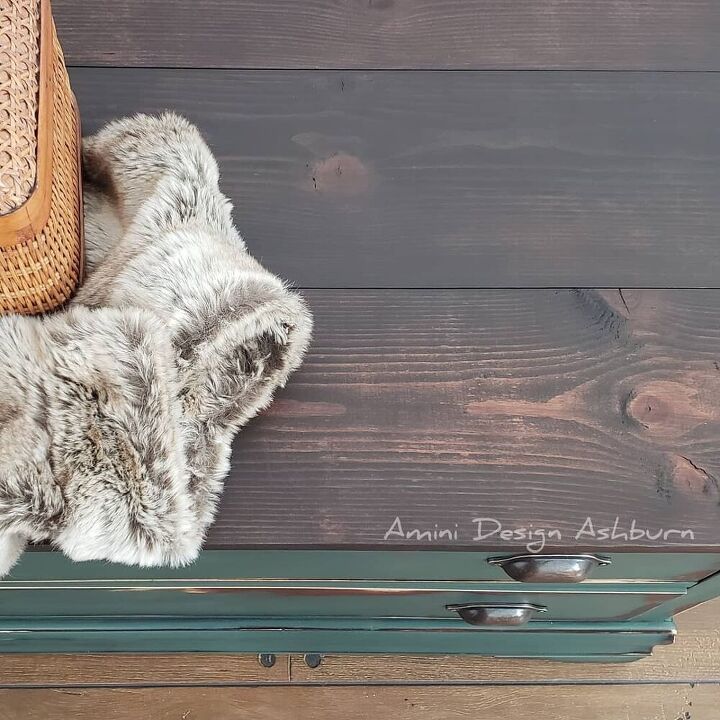 Distressing and SealingNext, we used our favorite Surfprep Sander, the 3 x 4 electric ray and a fine sanding pad to distress the painted areas of the bench. We wanted to give it a rustic look, something that looked well used. Then, we sealed the entire piece using Varathane Water Based Crystal Clear Top Coat in Satin, three coats in total making sure to sand in between each coat with 1000 grit paper. Lastly we changed out the hardware with these awesome cup pulls from our favorite hardware shop – D. Lawless Hardware. If you follow me on Instagram I have a discount code and link for D. Lawless Hardware, and a discount code and link for Country Chic Paint.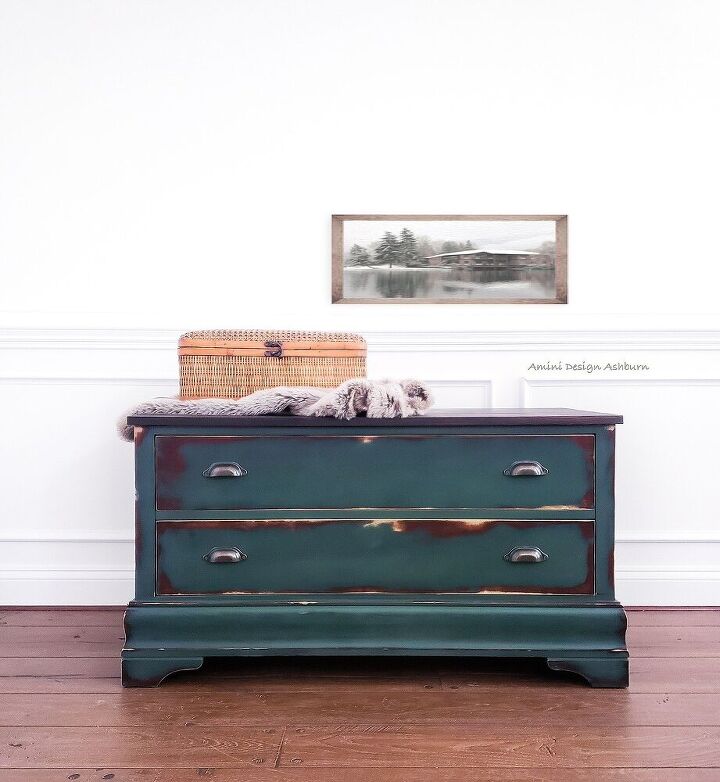 The After
HEY THERE, PLEASE CLICK NEXTE PAGE TO SEE FULL RECIPE INGREDIENTS (>) and don't forget to SHARE with your Facebook friends🙂