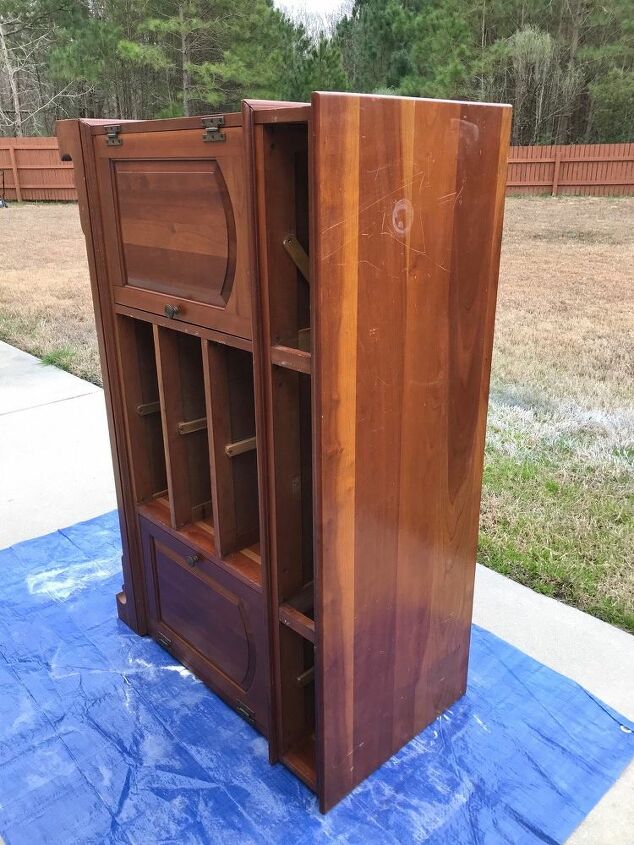 i had to take advantage of the weather, it's been beautiful!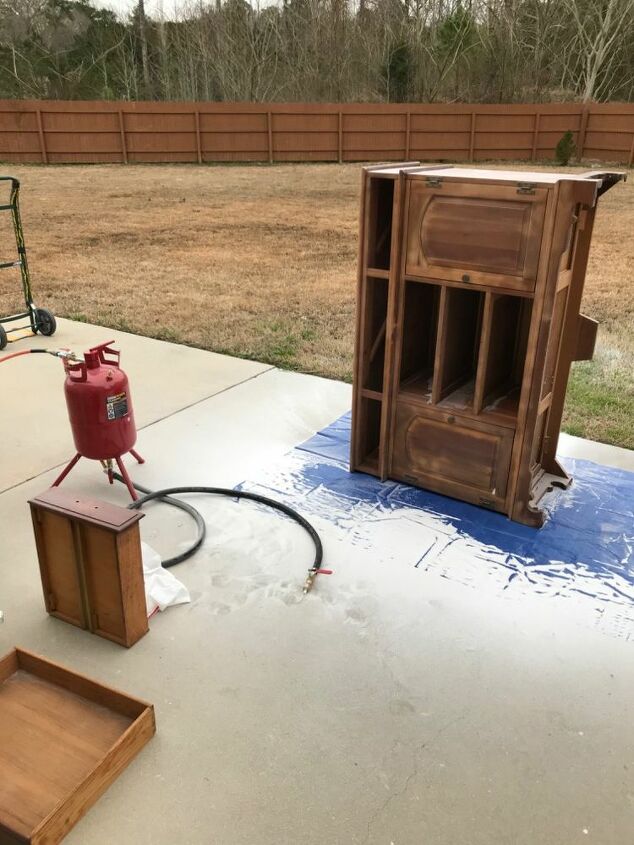 It took a while to get used to using the soda blaster. It comes with a hood, you also have to wear a mask and protective glasses as it flies everywhere and you certainly don't want to breath that in.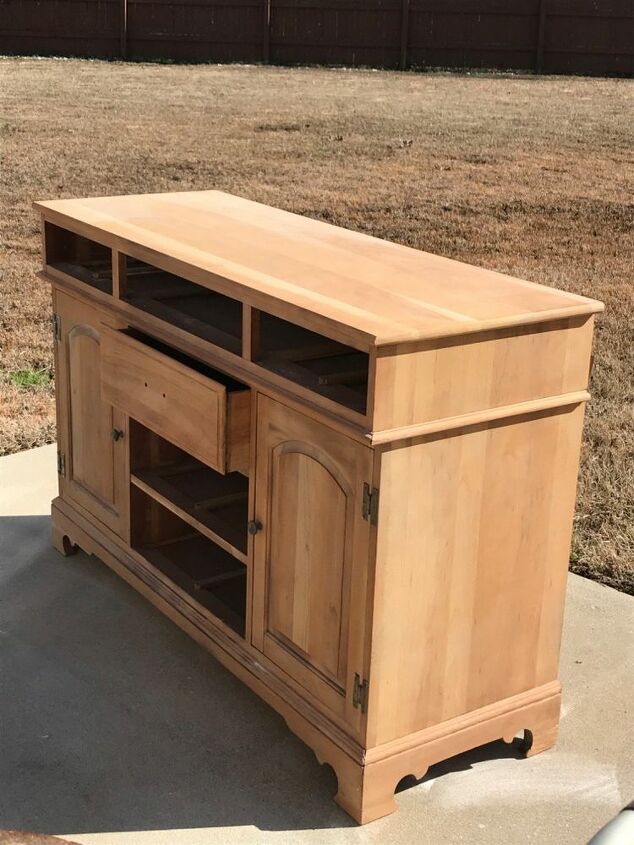 i actually ended up hand sanding because my. Compressor got water in it, I need to buy a gadget for that 😳 I used my orbit hand held sander, then a sand block to smooth it out!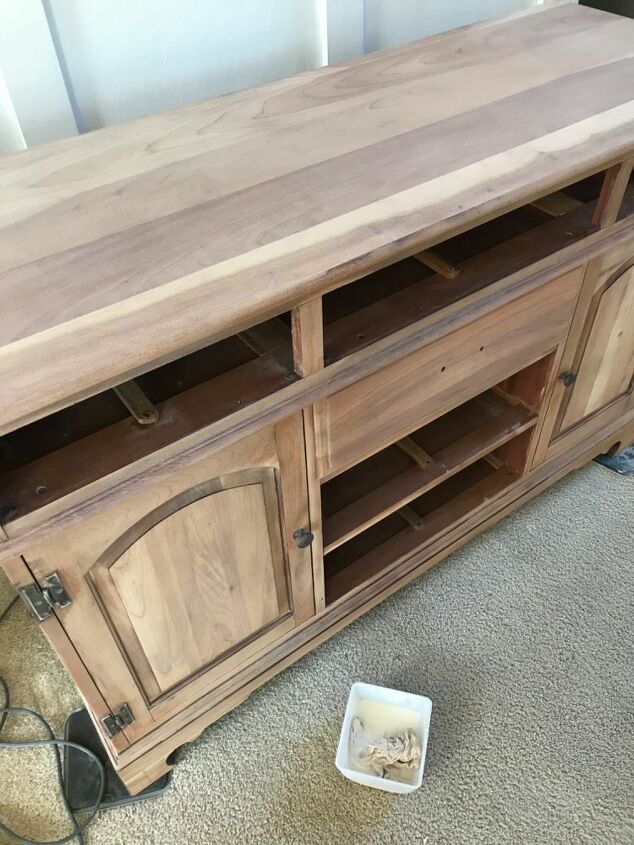 using a fine sand block, I sanded it all down just to smooth it out!, then mixed about a quarter cup of white paint with about two cups of water.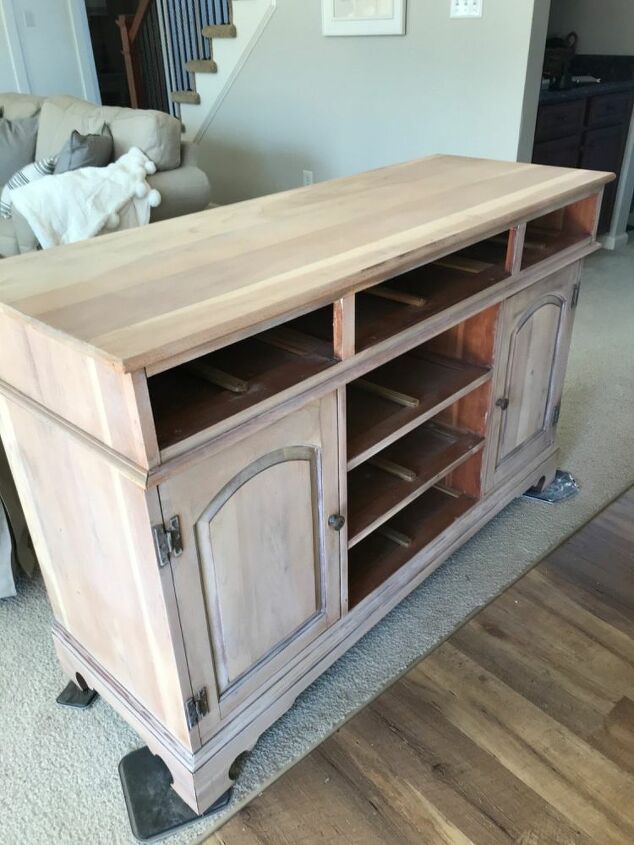 Once I liked the amount of wash, I let it dry, then gave it two coats of polyurethane to seal. I used miniwax semi gloss. You can find it at Home Depot.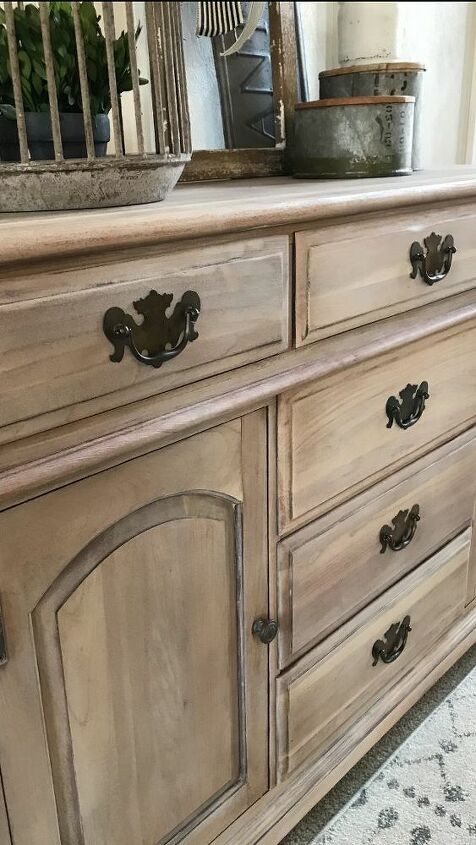 I decided to keep the original hardware because it just looked right and I love it!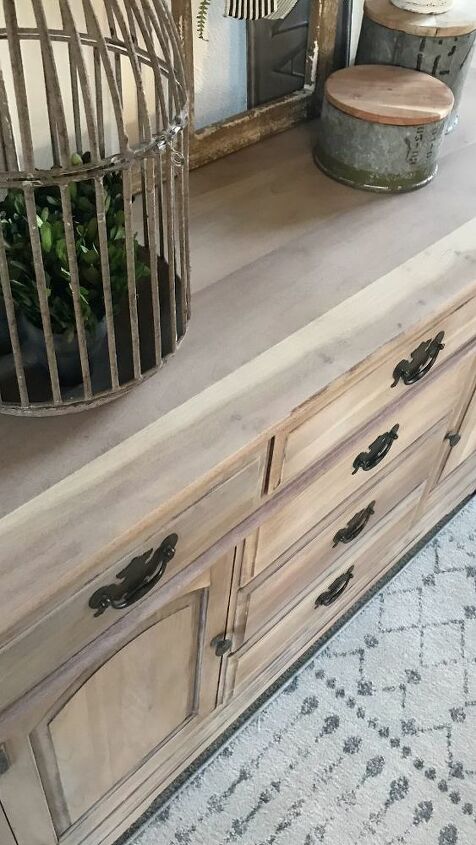 The natural tones are just gorgeous!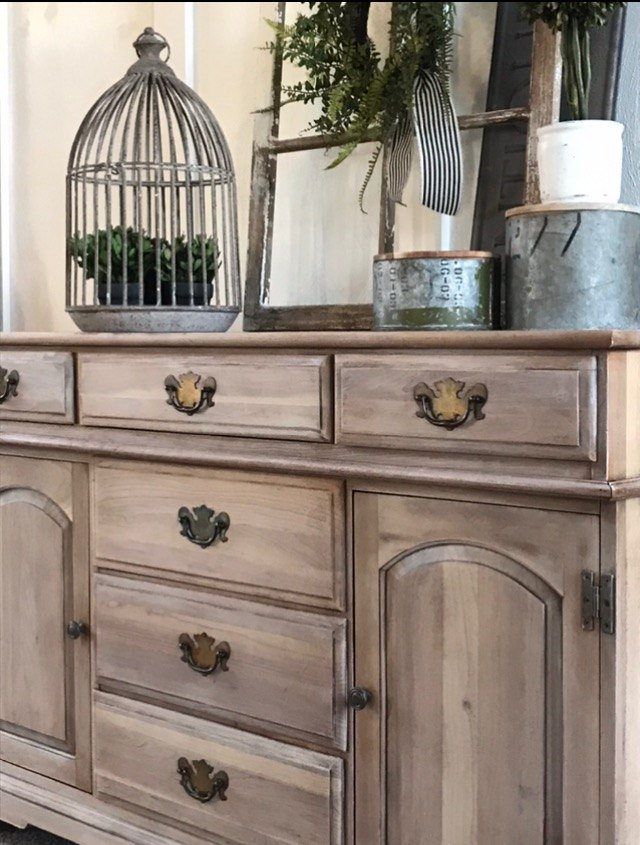 Theres always one piece that I fall in love with and want to keep, but I don't need it 😞 it'll be so beautiful in an entryway, dining room ect.. it'll be available soon at Beachwood Place inside 3 Little Black Birds!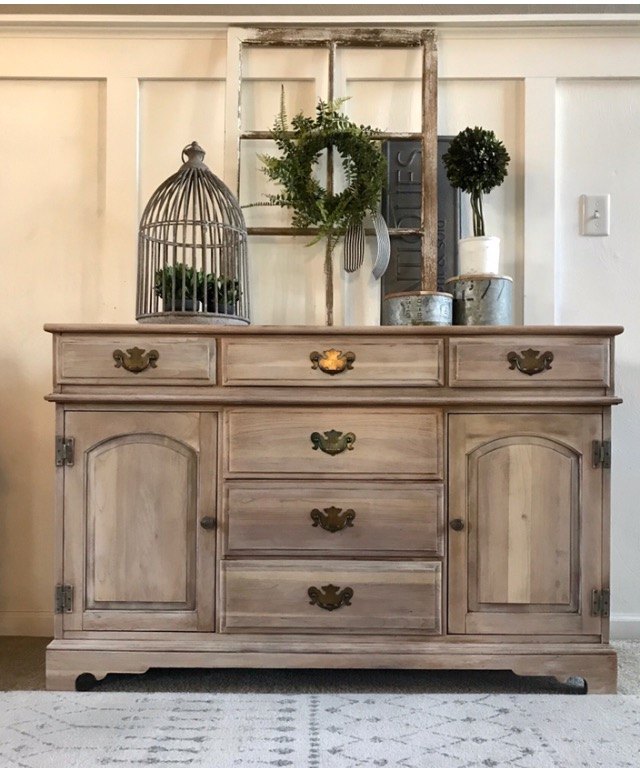 It was definitely a lot of work, I wish I could do it more often. I hope everyone had a great weekend, thanks for stopping by and let me know if you have any questions. Have a great week!