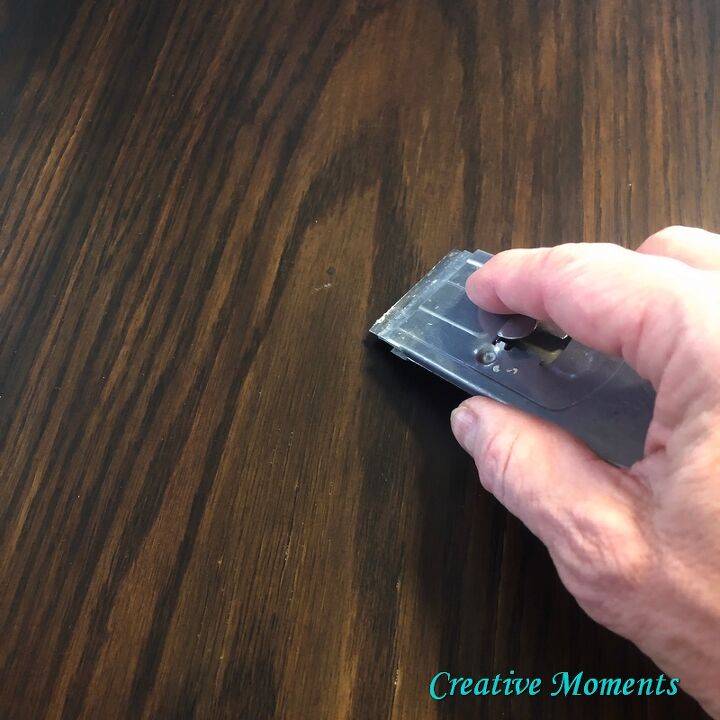 Tip if you have bubbles
Now if you get some bubbles dried after a coat, I use a razor to carefully cut them off, lightly sand with a sanding sponge and move on to the next coat. A light sponge sand between coats helps too.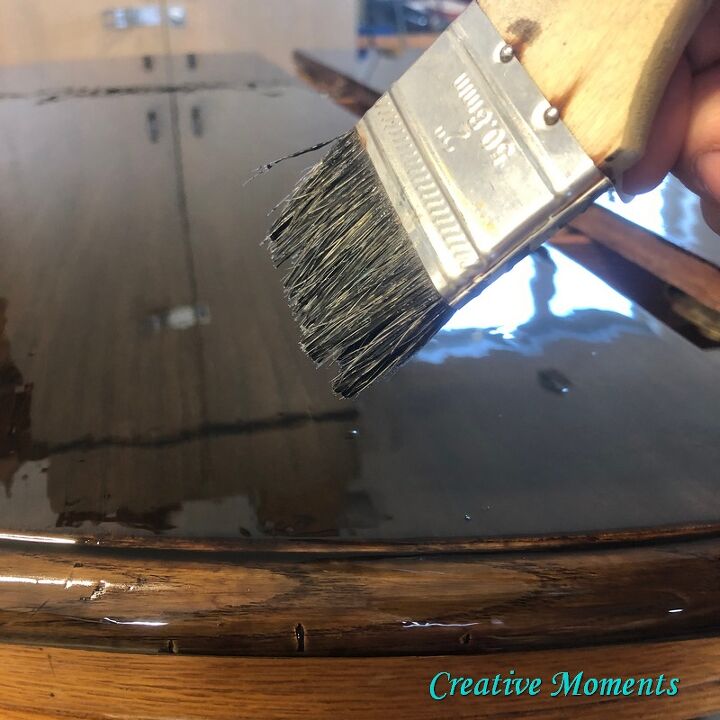 Brush on the gel stain
Be sure to brush slowly to avoid creating air bubbles which require the above tip to resolve. I use a cheap 2″ chip brush.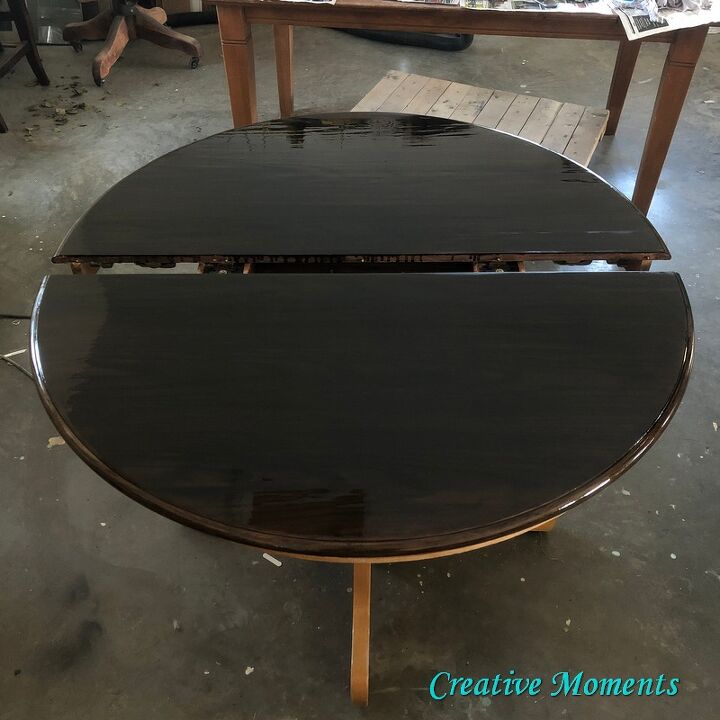 3rd coat
Here is the third coat I believe on and sitting to dry. I put on 4 coats total only because I had the bubble issues. If you can avoid them you can save a coat or two.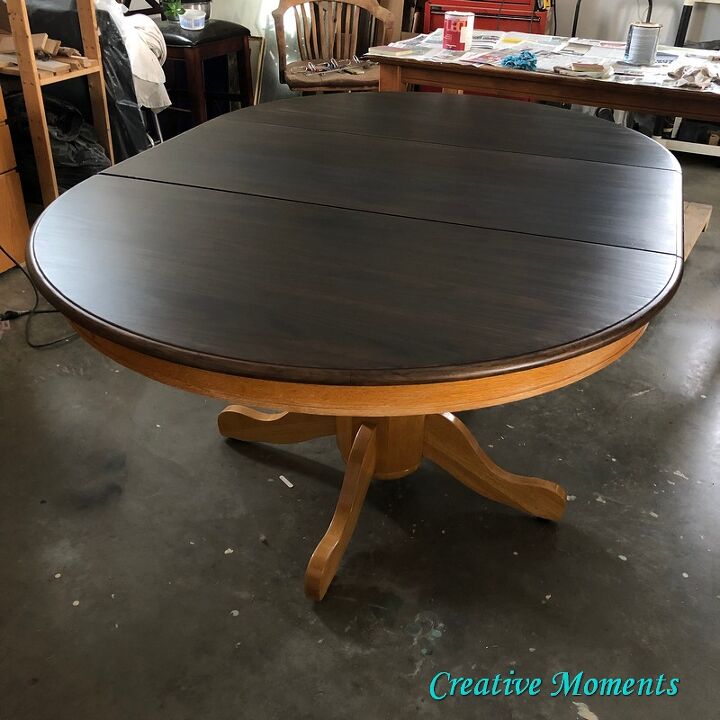 All coats dry
Here are all the coats dry, the sheen is lovely, not to glossy.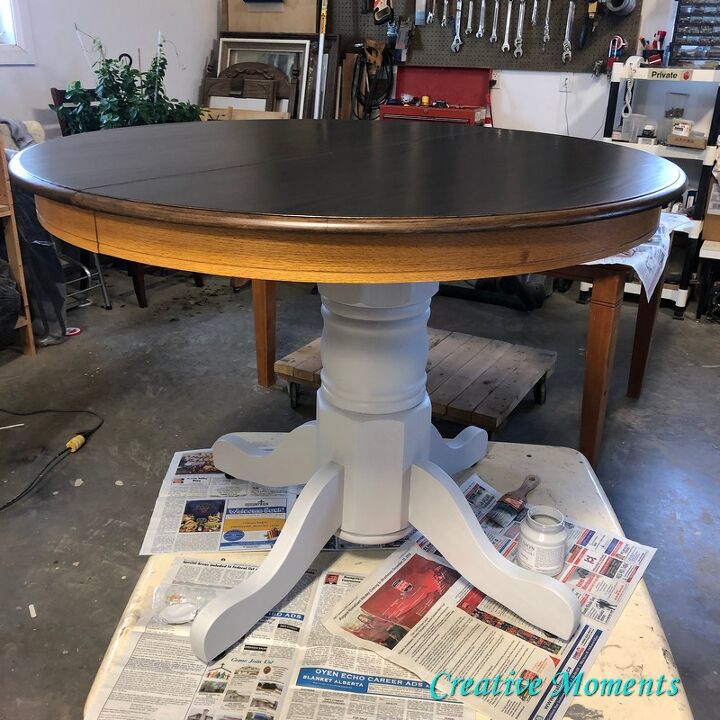 Paint the table base
Moving onto the table base I chose Fusion Mineral Paint in Sterling, a soft grey using the Fusion 2″ synthetic paint brush. Two coats were brushed on then black wax was added. In depth tutorial details are linked at the end for this makeover.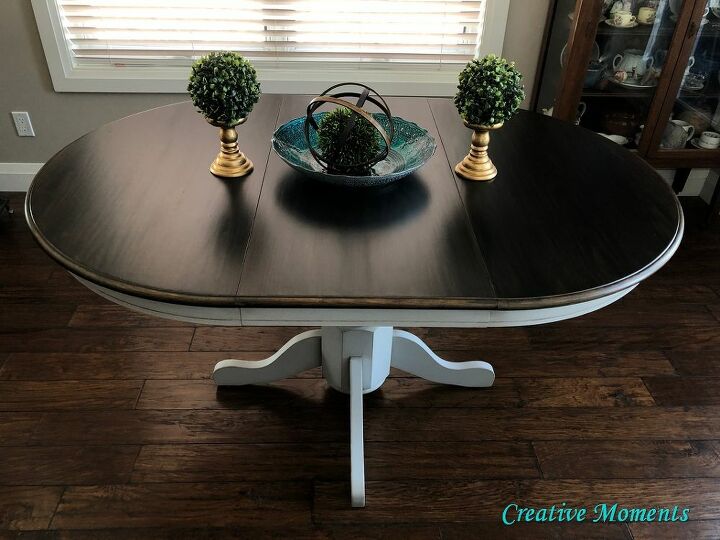 Top
As you can see the top is stunning.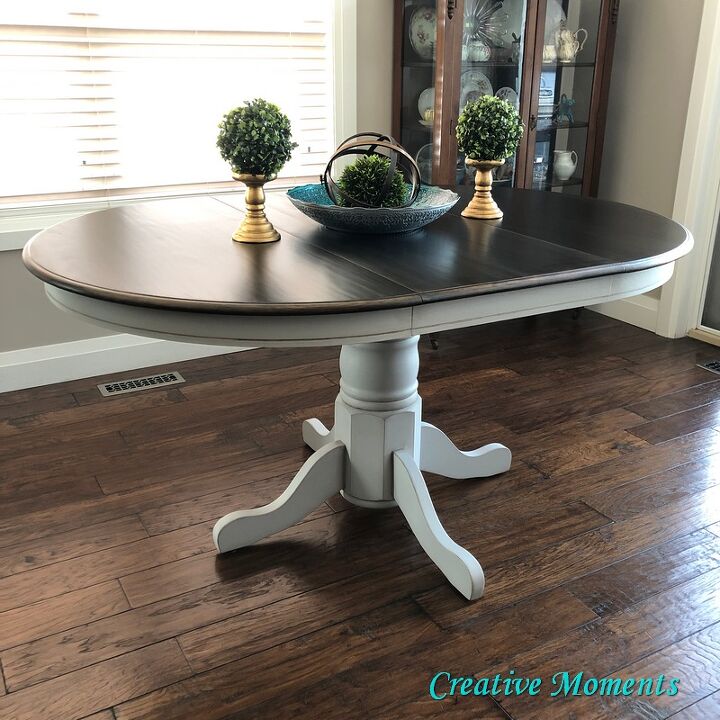 Base
And the dark waxed sterling base pops.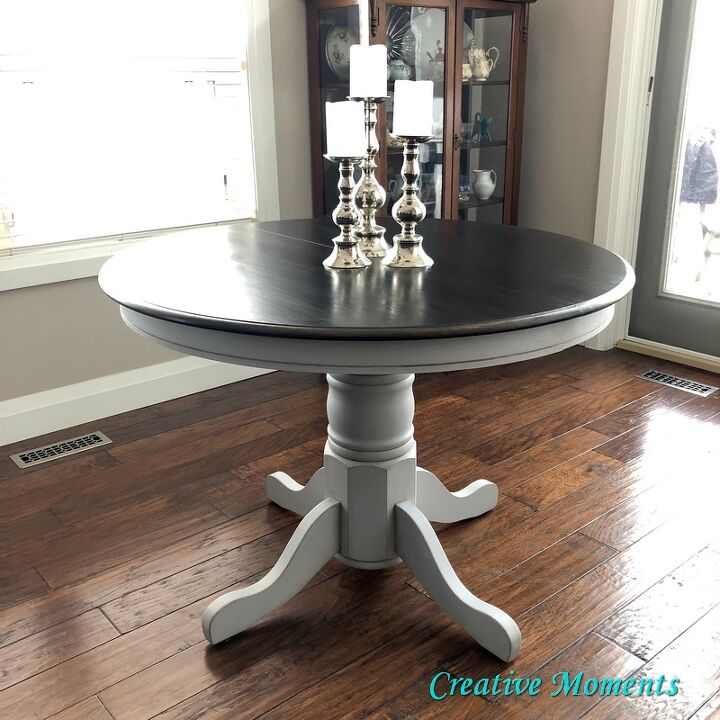 Table at smallest diameter
This table is perfect to go from sweet round to more seating oval all updated in a fresh new finish.