Salted Caramel Snacks and Desserts
These little desserts are about six-ish bites of salted caramel goodness, which is just enough to indulge your sweet tooth without overdoing it.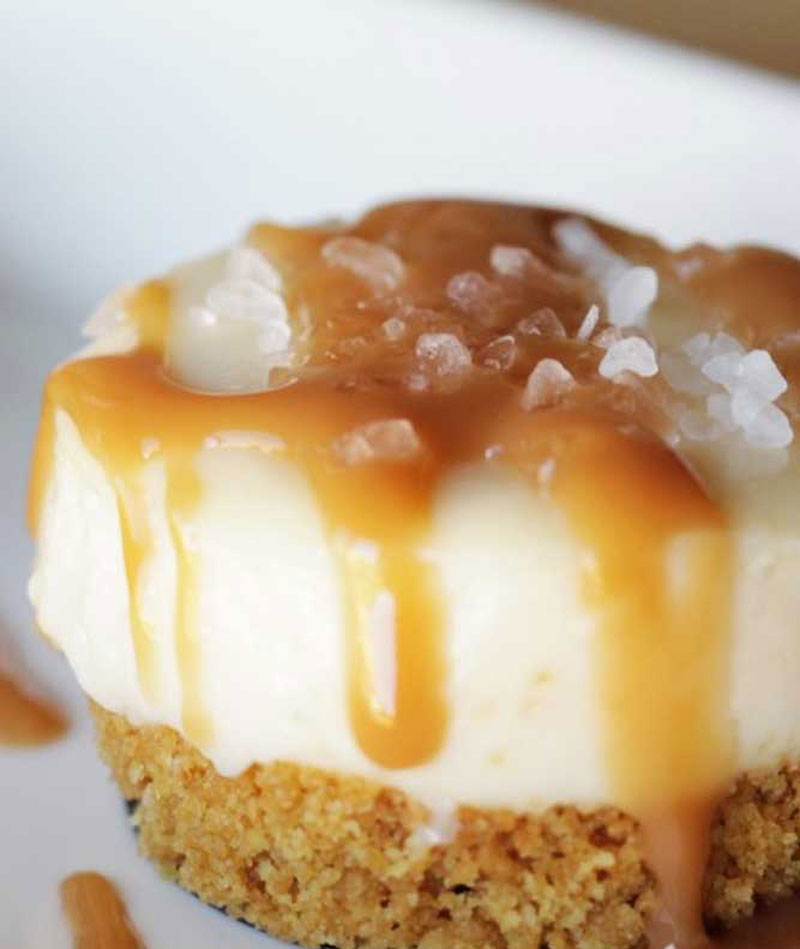 Yield :
Total Time :
20 Minutes
Ingredients :
2/3 cup store-bought good-quality caramel sauce
1/3 cup chunky old-fashioned peanut butter
1 pt. coffee ice cream or frozen yogurt
1 cup sweetened whipped cream
1/4 cup chopped salted roasted peanuts
1 teaspoon whole roasted coffee beans, crushed
Preparation :
1. Put caramel sauce and salt in a small saucepan and heat over medium heat until sauce is warm but not boiling and salt dissolves, 1 to 2 minutes. Stir in peanut butter until incorporated.
2. Scoop 1/2 cup ice cream into each bowl. Top each with 1/4 cup caramel sauce, 1/4 cup whipped cream, 1 tbsp. peanuts, and a sprinkling of coffee beans.
Note: Nutritional analysis is per serving.
For Ingredients And Complete Cooking Instructions Please Head On Over To Next Page Or Open button (>) and don't forget to SHARE with your Facebook friends