Sweet and Sour Chicken
Baked Sweet and Sour Chicken – No need to order take-out anymore – this homemade version is so much healthier and a million times tastier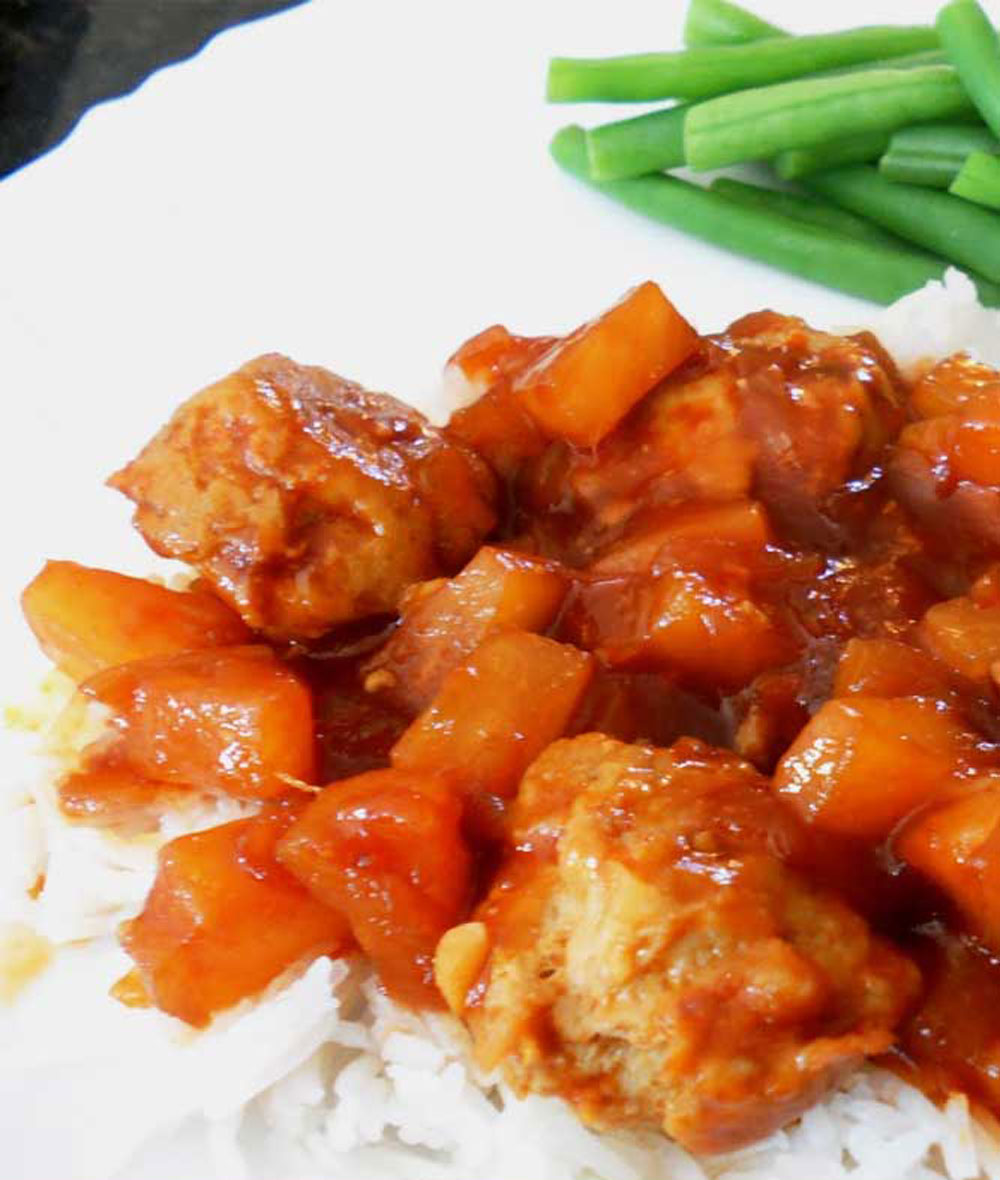 Yield :
4 servings (serving size: about 1 cup)
Ingredients :
1 tablespoon bottled minced garlic
1 teaspoon bottled ground fresh ginger (such as Spice World)
1/4 teaspoon crushed red pepper
1 1/2 pounds skinless, boneless chicken breast, cut into 1/2-inch pieces
1/2 cup chopped red bell pepper
1 (15 1/4-ounce) can pineapple chunks in juice, undrained
1/3 cup reduced-sodium soy sauce
1 1/2 tablespoons cornstarch
1/4 cup dry-roasted chopped cashews
Preparation :
Heat oil in a large nonstick skillet over medium-high heat. Add garlic, ginger, red pepper, and chicken to pan; sauté 5 minutes or until chicken is done. Remove chicken mixture from pan; set aside.
Add onion, celery, and bell pepper to pan, and sauté 4 minutes or until crisp-tender. Drain pineapple, reserving 1/2 cup juice. Add 1 cup pineapple chunks to pan; cook 30 seconds. Reserve remaining pineapple for another use. Combine the reserved 1/2 cup juice, soy sauce, sherry, cornstarch, and sugar in a bowl, stirring with a whisk until smooth.
Return chicken mixture to pan. Stir in juice mixture; bring to boil. Cook 1 minute. Sprinkle with cashews.