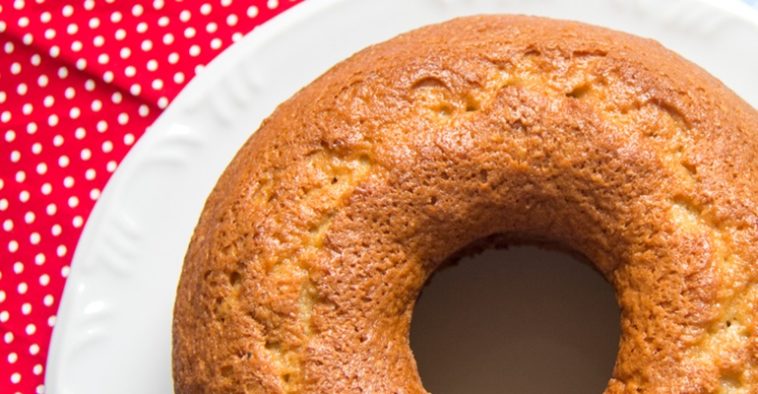 I came across this promising pound cake recipe that was said to be super moist and flavorful.
It seemed so delicious that I decided to give it a try right away! Friends – the way our house smelled while this was baking in the oven… ahh-mazing! I was pretty sure some of our neighbors would march in and steal the cake before I had even had a bite! Keep the recipe at hand because people are going to be begging you for it!
Ingredients
1⁄2 lb Land O' Lakes butter (softened)
3 cups Domino sugar
6 Eggland's eggs
1⁄2 pint Daisy sour cream
3 cups Gold Medal flour
1 (3 ounce) box instant lemon pudding mix
1⁄4 teaspoon baking soda
1 1⁄2 teaspoons vanilla
1 teaspoon lemon extract
zest of 2 lemons
juice of 1 lemon
Instructions:
Preheat oven to 325 degrees.
Grease a bundt pan with butter; set aside.
Cream together sugar and butter. Add eggs, one at a time, beating well. Add sour cream.
Sift the flour and soda, add to butter mixture along with the instant pudding.
Add all the remaining ingredients, mixing until batter is light and fluffy (however, try not to over mix).
Pour batter into the bundt pan and bake for 1 hour and 15 minutes, or until toothpick inserted comes out clean.