Once upon a time there was a couch locked away in an attic and in need of rescue from a fairy godmother.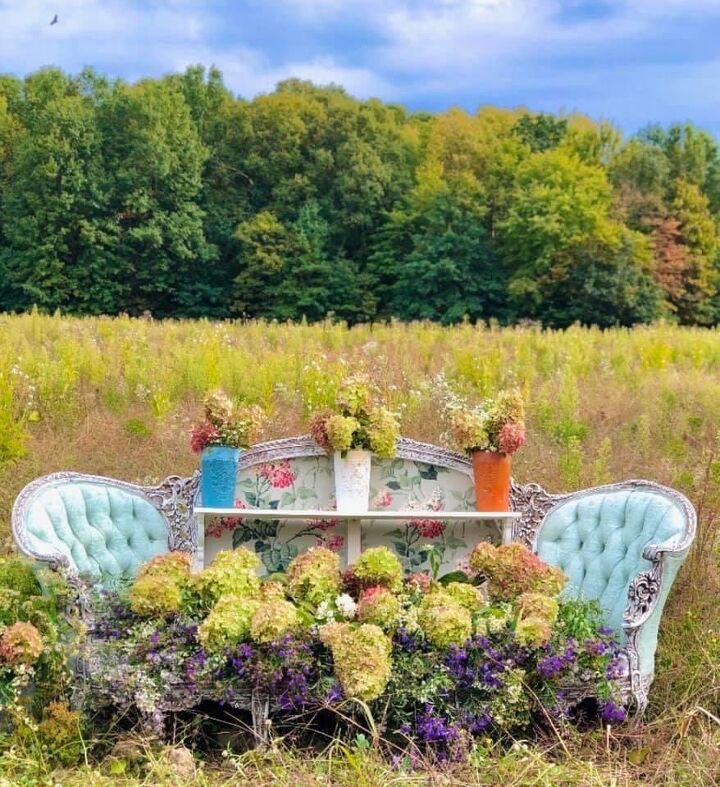 I jokingly refer to this couch makeover as a Cinderella story-like fairy tale because of the circumstances surrounding it.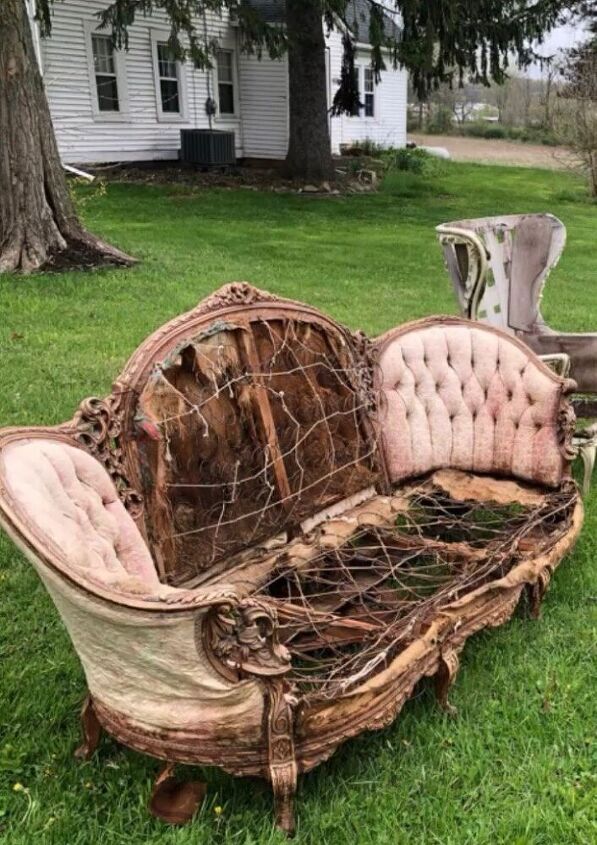 I happened upon this beautiful old Victorian couch and chair left out on the curb while taking my son to school one day.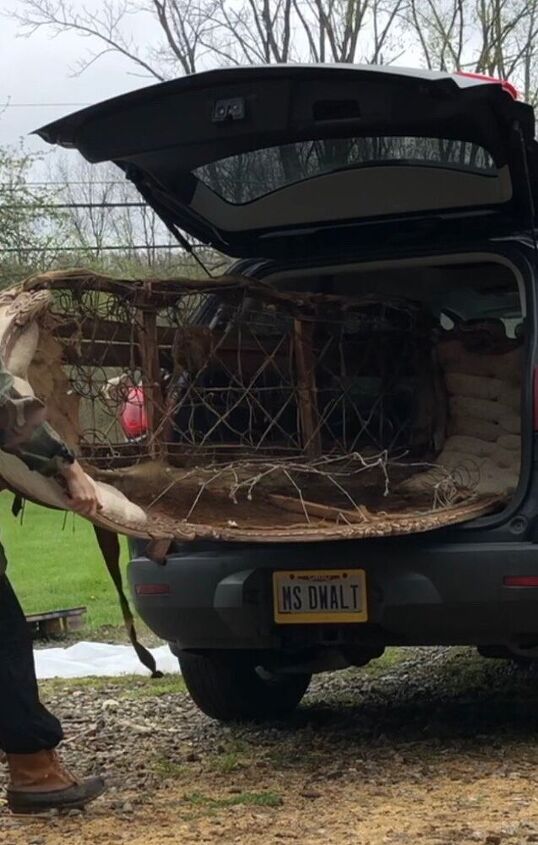 I hurried to drop him off and get back before someone else grabbed it and was somehow able to load both into the back of my car by myself.
While I am not a furniture repair person and do not know how to reupholster, I could see the couch had potential as a shabby chic display piece and plan to put it in a greenhouse I hope to build one day.
To Keep Reading Please Head On Over To Next Page Or Open button (>) and don't forget to SHARE with your Facebook friends