Anyone can make a chicken quesadilla. But to make a really good Taco Bell copycat, you MUST make the sauce. The secret ingredient: pickled jalapeños + the juice from the jar!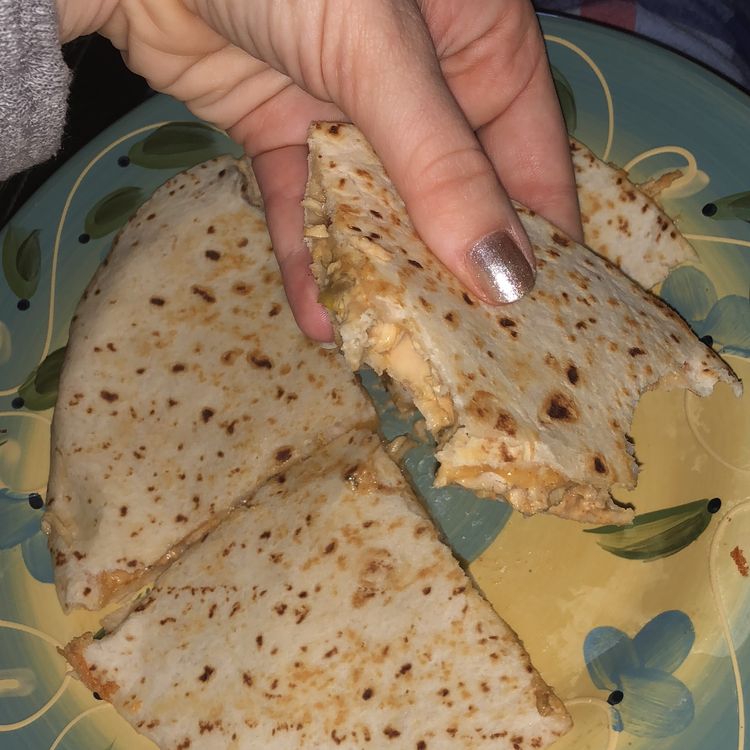 The Crunchwrap is my favorite item on the Taco Bell menu. Since you guys loved it so much, I wanted to make a homemade version of my second favorite Taco Bell item – the chicken quesadilla.
If you've had one, you know it's covered in this amazing creamy yet spicy sauce.
That sauce is pretty much what makes the Taco Bell quesadilla unique.
The first step in creating a homemade version of this recipe is to recreate the special sauce.
Luckily it is pretty simple. You will need mayo for the base and a few spices like cayenne & garlic as well as some pickled jalapenos.
For Ingredients And Complete Cooking Instructions Please Head On Over To Next Page Or Open button (>) and don't forget to SHARE with your Facebook friends