Hi friends! I know there are already a million cabinet painting tutorials out there, but I'm so happy with the way my cabinets turned out and with the durability of the paint I used that I just HAVE to share it! I am going to preface this tutorial by saying painting your cabinets is not a quick and easy project though – it's time consuming and a whole bunch of work with a whole lot of steps, but anyone can do it!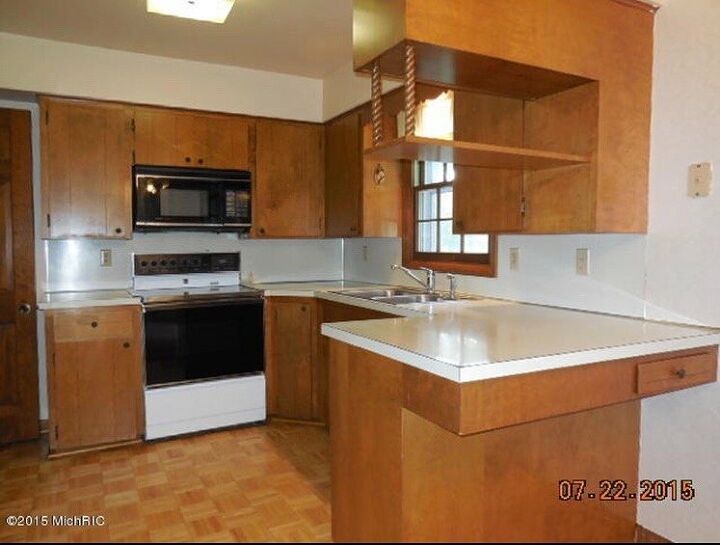 Here is what our kitchen looked like when we bought our house! Our previous home had a similar orange-y stain on the cabinets as well, which I painted but didn't do proper prep or use good products for. Since I did a crappy job transforming our previous kitchen, I never enjoyed it and did not want to even attempt painting the cabinets at this house!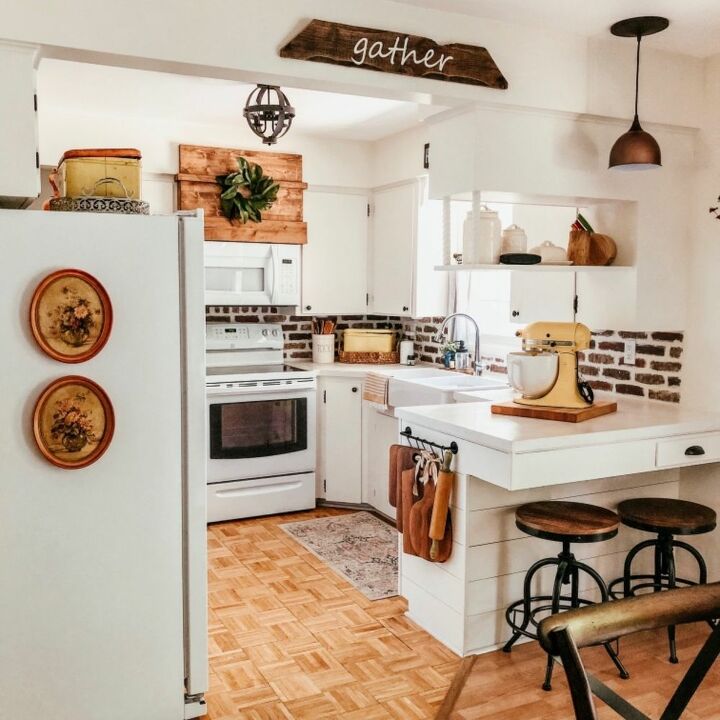 We had a quote to get our cabinets refaced that came in around 10k, sooo I decided I would suck it up and do it myself after all! Let me tell ya what, I'M SO GLAD I DID THIS KITCHEN MYSELF. I love coming home and walking into this beautiful space that I transformed myself for around $600 (not including the sink and appliances). Check out my Instagram to see my other home projects!
To Keep Reading Please Head On Over To Next Page Or Open button (>) and don't forget to SHARE with your Facebook friends