This past summer I created built-ins at our cottage using stock upper kitchen cabinets as a base. I considered the build a practice run because I wanted to do the same thing at our home.
Well I did! But I did it for even less expensive!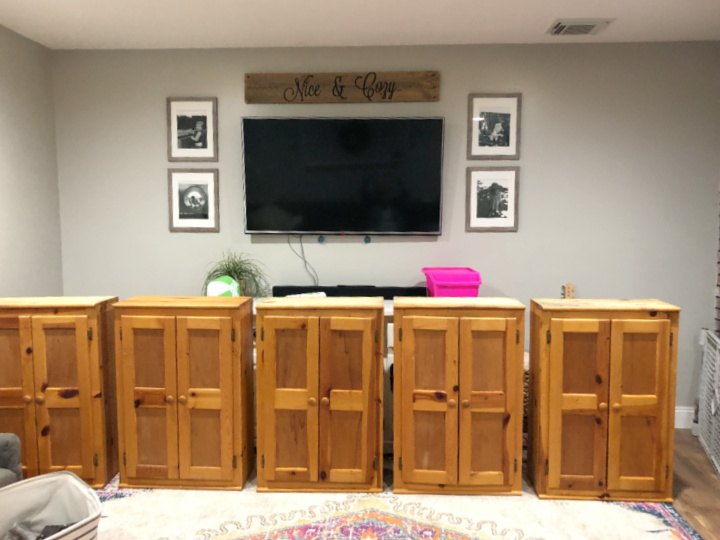 I found these 5 cabinets on Facebook Marketplace for $40 for ALL FIVE!! I sent my husband out late at night to pick them up because I didn't want anyone else to take them.
They were the perfect base for built-ins for our family room.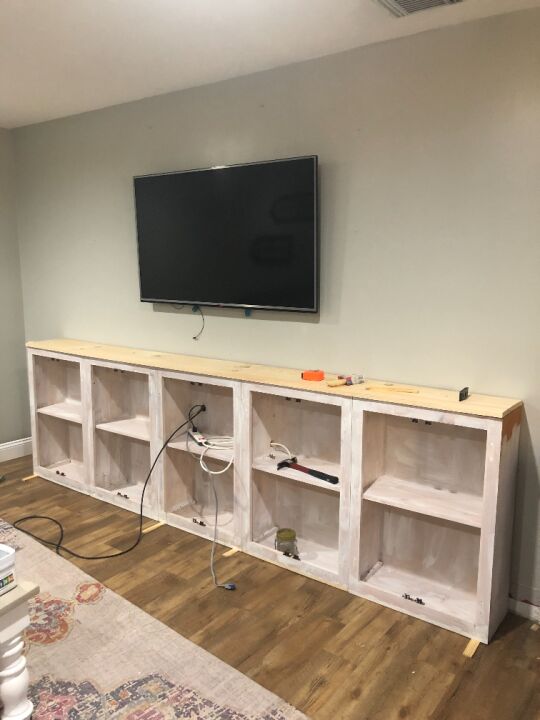 I started off by removing the tops because they had a rounded edge, and then screwing them together using shims to level them out.
I purchase a 1x12x10 for a seamless top and screwed that on from the bottom.
I also made holes in the back for cords and electrical outlets.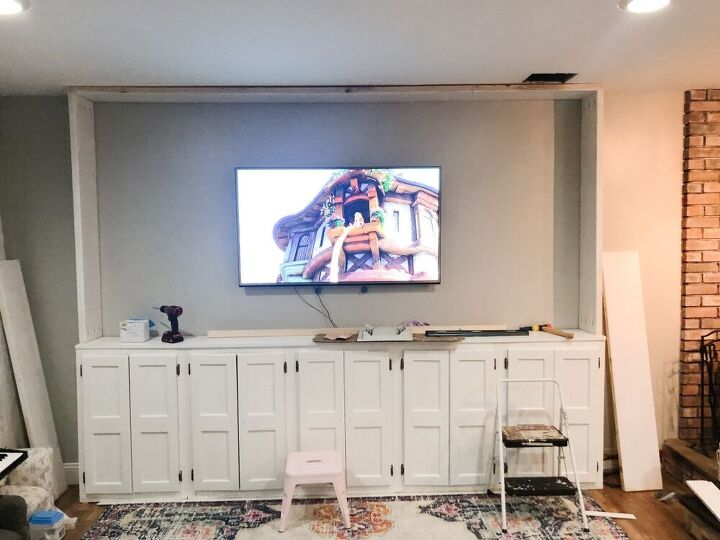 Once the cabinets were painted and attached together I started with the shelving. I purchased 2x10s and created box all around the top.
I wanted it to feel like one unit. I attached the boards together by creating pocket holes using my Kreg Jig and screwed them together for a really strong joint.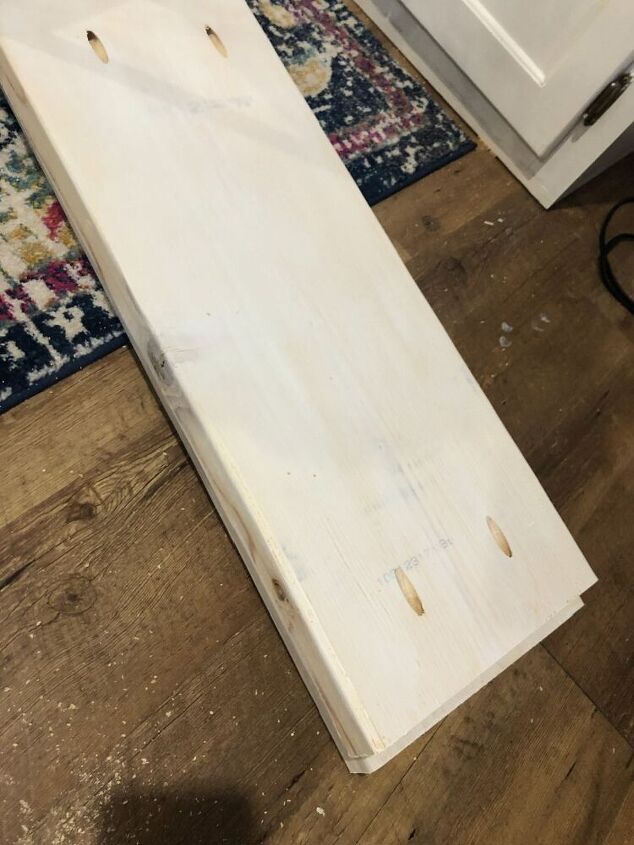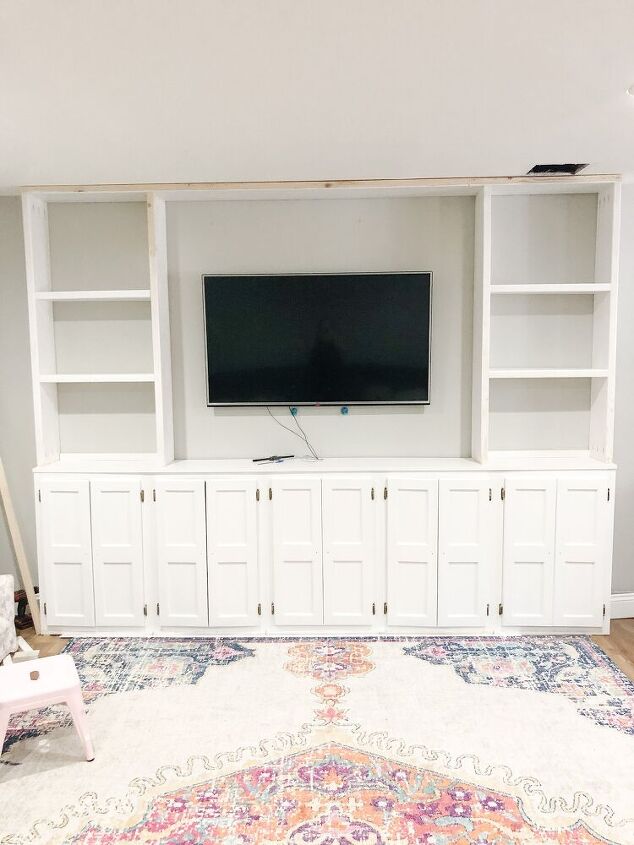 I then added shelves at the height and width I wanted and painted the whole thing Simply White by Benjamin Moore. Once everything was painted I decided to elevate the design a little more so I added 1×3 Primed MDF trim boards all around the shelving.
This added such a beautiful finish!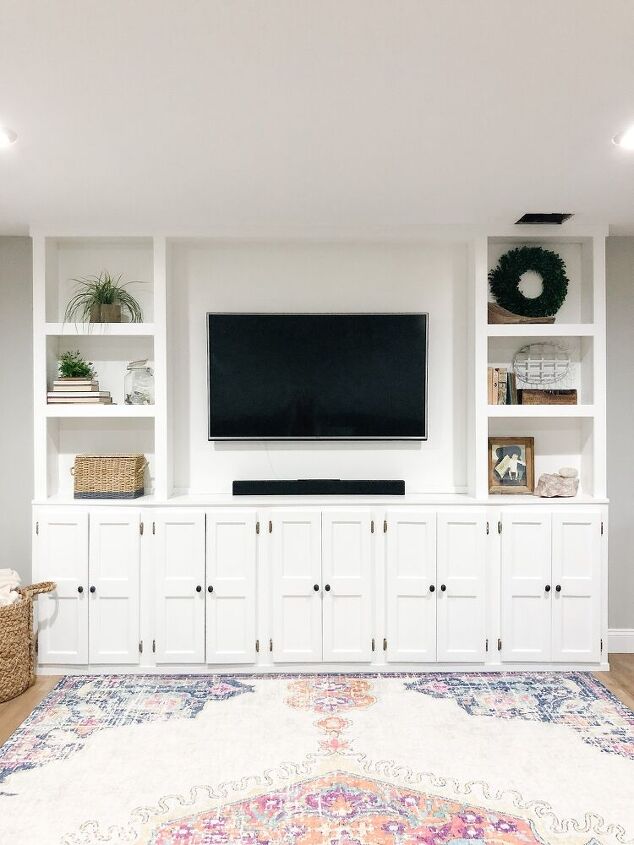 I am obsessed the way it came out! It's everything I wanted! And because I purchased the cabinets off of Facebook Marketplace the whole thing cost just under $200! That's insane!