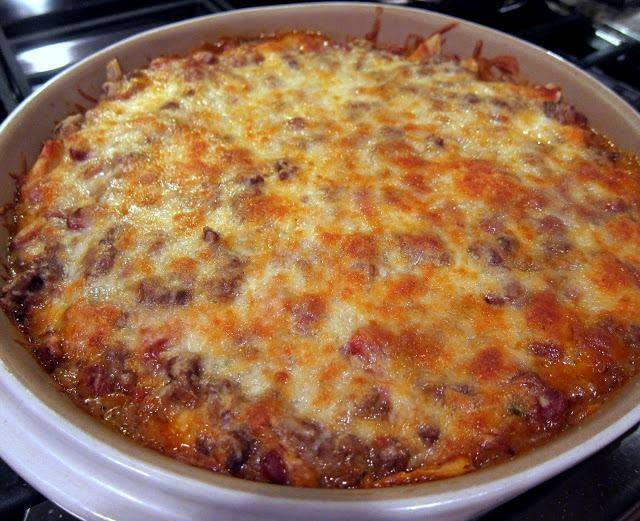 In a rush to prepare dinner? Try this yummy Easy Mexican Casserole dish with lean ground beef, ranch style beans, tortilla chips, cheese, chicken and sour cream.
Sometimes in life, wait most of the time in life, I feel like I'm bouncing from one thing to another as fast as I can blink my eyes. I'm always trying to run someone somewhere, make someone food, clean up something after someone or catch my breath! The latter does not happen much.
That's why I'm always looking for more family friendly recipes that are quick, easy and delicious. I love all the flavors in this easy Mexican Casserole. Plus, it's easy. That's really my main goal in life!
Using pre-cooked chicken from the grocery store makes this recipe so easy to whip up. Grab a rotisserie chicken or some packaged cooked chicken and dinner is made in 45 min. from prep time to bake. Lots of healthy black beans and lean protein make this meal one that you will be happy to serve to your family. The kids will love it because of the ooey gooey cheese factor! The original recipe had a cup of sour cream but I really didn't think it was necessary with all the creamy sauce and cheese on top, so I omitted that.
For Ingredients And Complete Cooking Instructions Please Head On Over To Next Page Or Open button (>) and don't forget to SHARE with your Facebook friends