For the last part of January and the first week of February, I joined in on a little challenge over on Instagram – for under $100, build or transform a piece of furniture within the two week time frame. Luckily for me, cabinets were up next on my kitchen transformation!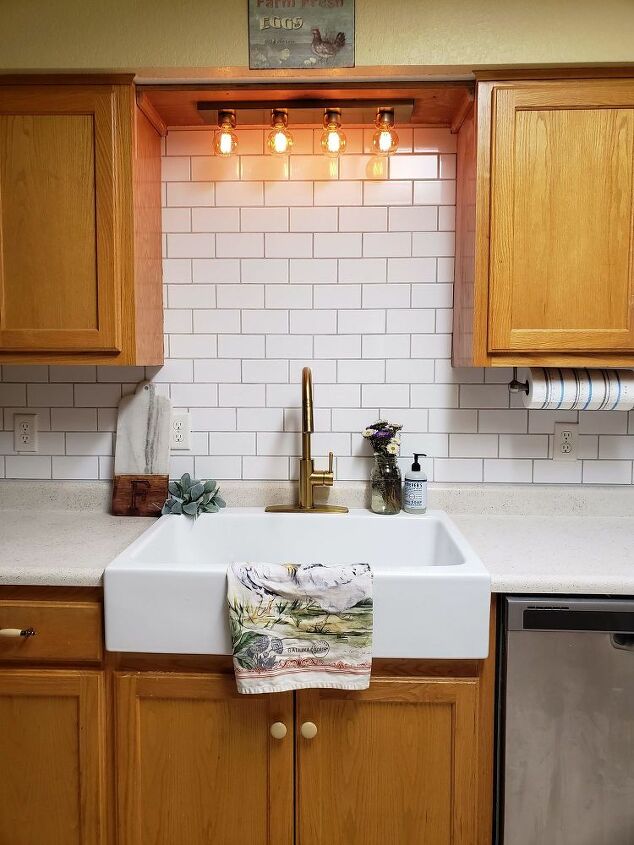 For even MORE reference, let's start with where the kitchen was when I started this refresh project.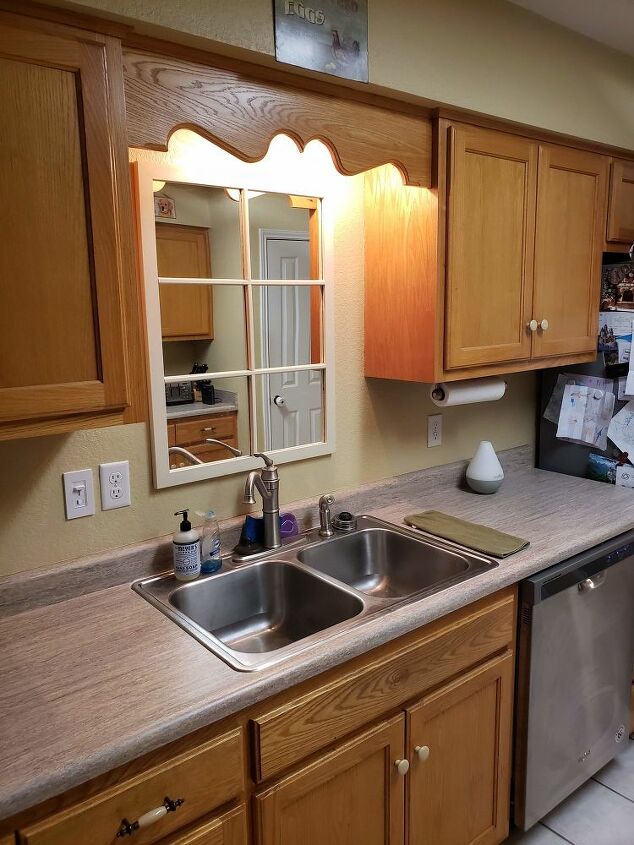 It was pretty dark and dated, so I went to work – swapping out the sink, refinishing the counter tops (for $125!) and tiling a back splash. The cabinets have been on my radar for years, but I was always intimidated by how much prep work everyone was talking to me about. If you follow me at all, you know I despise prep work! I know it makes all the difference, so I still try to put in as much as I can. But, when I find life hacks that can help me avoid it – even just a little bit – you know I am all about it.
So, when I discovered Valspar Cabinet Enamel, I was pretty excited. Slightly skeptical, but excited either way. Why, you might ask? Because it doesn't require priming and (in some cases) not even sanding prior to application! 
Of course, my skepticism kicked in, so I tested it out on a dresser prior to tackling the entire kitchen worth of cabinetry. I was extremely satisfied. I didn't prime and I didn't sand on that piece and, almost a year later, it is still looking as beautiful as day one.
With that said, I decided to still put in a little prep work since these cabinets get so much abuse (dogs, kids, husband, me). So, let's dig in to my step by step!
To Keep Reading Please Head On Over To Next Page Or Open button (>) and don't forget to SHARE with your Facebook friends