I figured you might be busy assembling your Thanksgiving menu, so I wanted to stop in and remind you that these Chocolate Pecan Pie Bars need to be on your table. These are one of my absolute favorite desserts.
I wish you could come over to my house right now. We'd sit on the couch with a cup of coffee in one hand and a Chocolate Pecan Pie Bar in the other. Our laps will be covered in buttery crumbs and we'll be discussing the important things in life. Also, we'll agree that I won't count the calories if you don't. Deal?
Everyone will ask you for the recipe for these bars after just one bite! They're easy to make and everyone will love them at your next gathering or party.
Having an anti-coconut husband has limited my baking with coconuts over the last several years. In the spirit of "absence makes the heart grow fonder," I think I enjoy all that German chocolate-y goodness even more because I don't have it very often.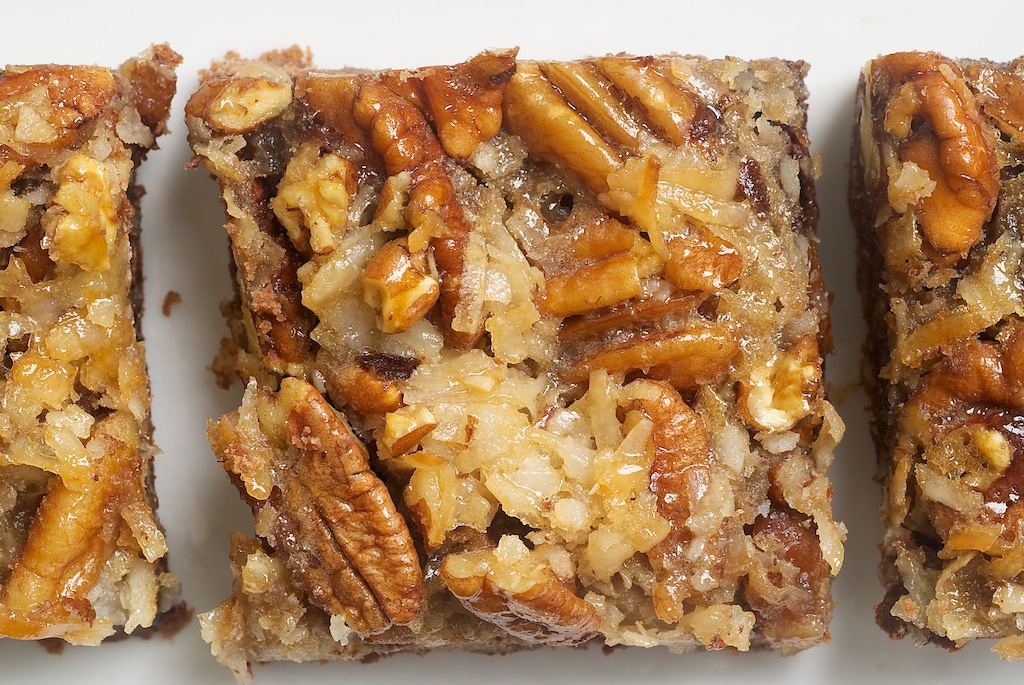 PLEASE CLICK NEXT TO SEE INGREDIENTS AND DIRECTIONS
For Ingredients And Complete Cooking Instructions Please Head On Over To Next Page Or Open button (>) and don't forget to SHARE with your Facebook friends