Have you thought about doing a DIY privacy fence? Get privacy from neighbors with a pretty outdoor fence made with twigs and fairy lights.
Years ago when I was living in a loft complex, I had a patio that faced a busy road. I always felt watched by passerby's. I was renting this loft so was limited to making any kind of permanent construction, so I had to spend some time trying to come up with a way to get privacy. I finally came up with the idea to use a 6×6 and Ikea branches to do a DIY privacy fence with lights.
The privacy fence/screen you are seeing in the tutorial is one I made last year. This lit fence has less branches than the one made initially because back then, I really wanted that privacy and it's not as necessary for where I was living last year, so add more than 2 bunches of branches if you want the fence to be less transparent.
If you are looking for more ideas for your outdoor patio, then check out my other outdoor decor projects.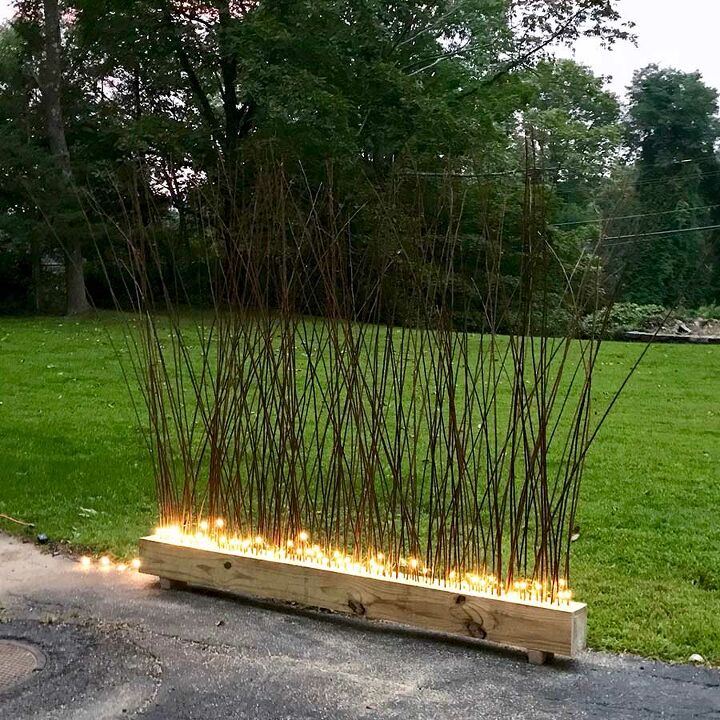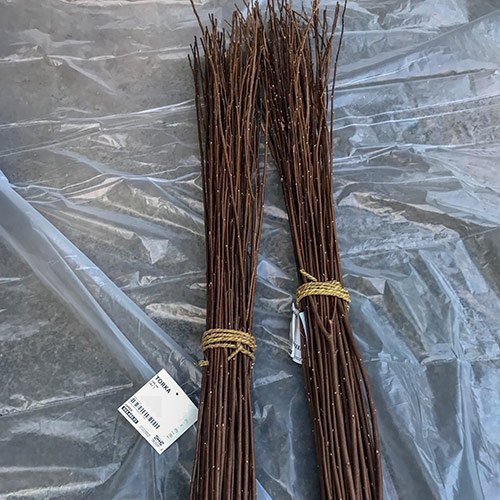 PROTECT THE BRANCHES
Take these Ikea branches and spread them out on the plastic (I forgot to get a photo of them spread out for spraying).
Spray the Torka branches with the Spar Urethane all on one side. Then after about an hour, you should be able to flip these over to spray the other side. Repeat two more times, or more if their final location will be exposed without overhead cover.
If you are wondering, I did also try to spray them once they were inserted into the holes in the beam, but that wasted a lot of urethane because most of it went in between the branches, rather than on them.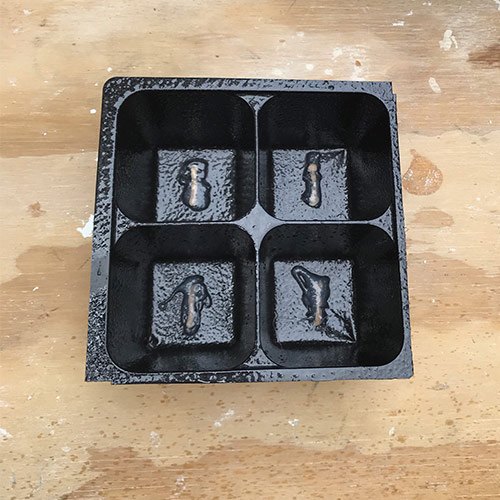 MAKING THE DIY PRIVACY FENCE LEGSGet the cement mix together and mix it up to the consistency of a very thick shake, using your gloved hands.
To Keep Reading Please Head On Over To Next Page Or Open button (>) and don't forget to SHARE with your Facebook friends