If you like lanterns and you want to have the most romantic and cozy atmosphere on your patio or porch, don't throw out your large glass jars. Yes, you read that right! All you need is large glass jars and knitting yarn. I'm sure you have those large pickles jars and I'm sure you have knitting yarn at home. If not my friends, hurry to your grandma's to get some.
The project is so easy, you just have to hot glue the knitting yarn or any other thick thread in any color you desire to your clean glass jar. I did the first one and it took me longer because I was recording. But the second one I made in about 10 minutes total. The result is just amazing. I love how it adds ornamentation to my patio. I put candles or fairy lights inside to make my place magical.
in this project, I literally upcycled everything from the top to the bottom to the handles. It cost me $0 (yes, zero dollars!) to make these stunning lanterns for my patio.
They are so cute that I'll put them inside by my fireplace after the summer.
Ps: this lantern is very beautiful in black also.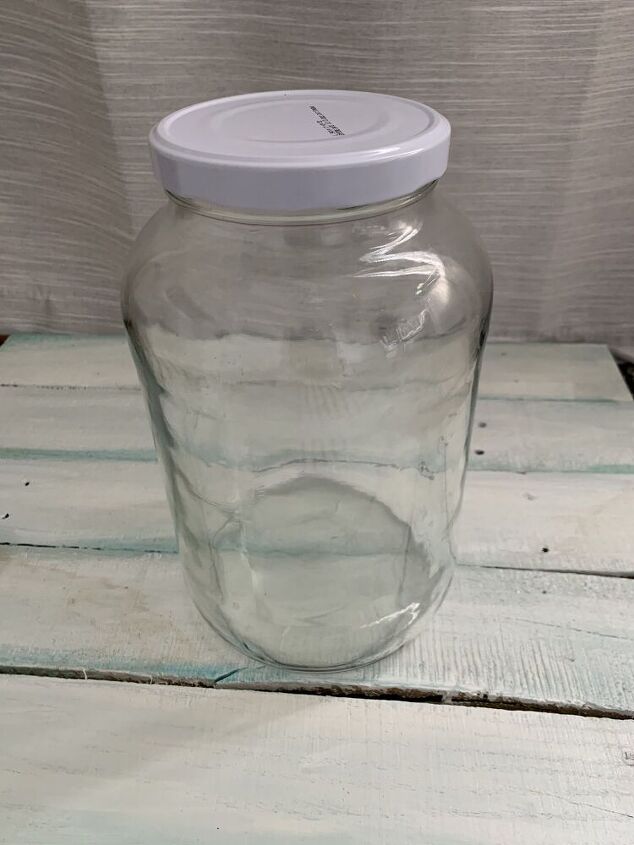 To Keep Reading Please Head On Over To Next Page Or Open button (>) and don't forget to SHARE with your Facebook friends