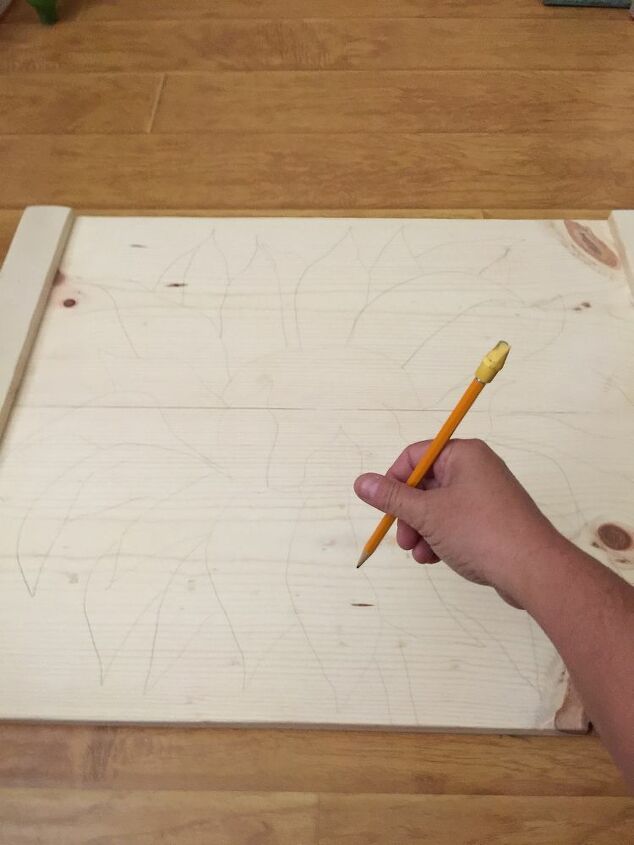 You can paint, stain or however you would like to create it. I am a staining artist so I am going to use wipe on stain to create an image on my board. I am drawing it out lightly in pencil.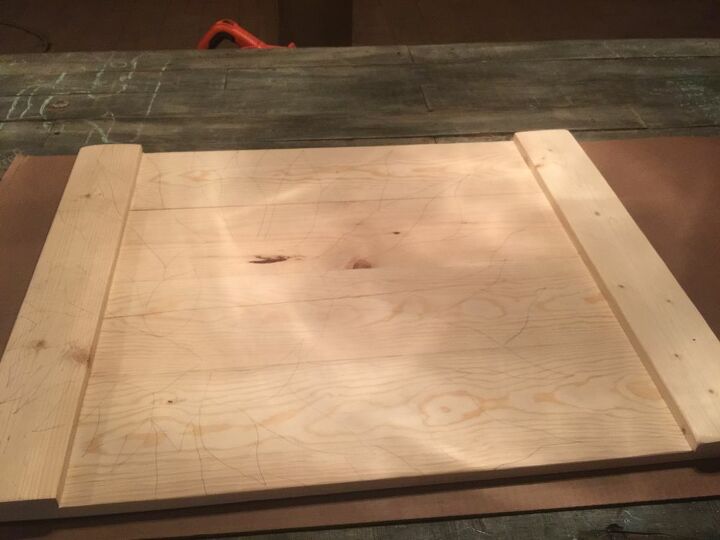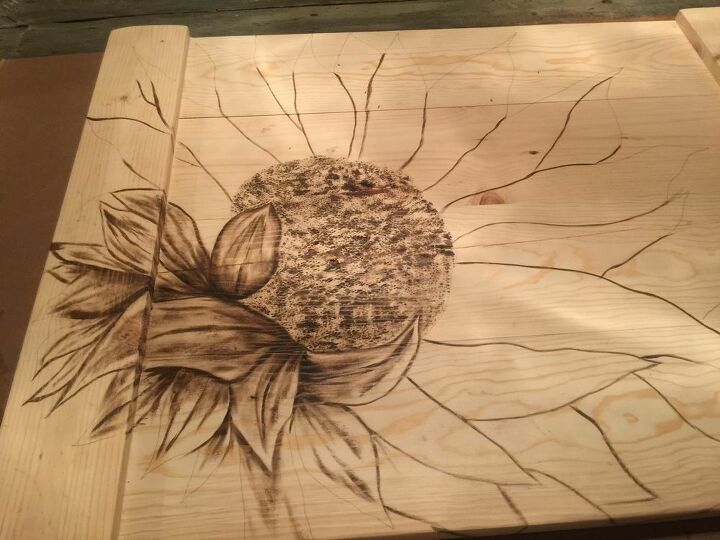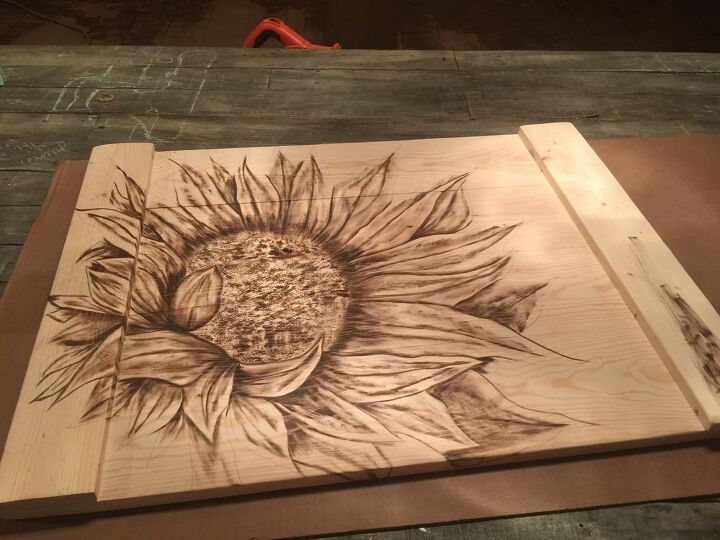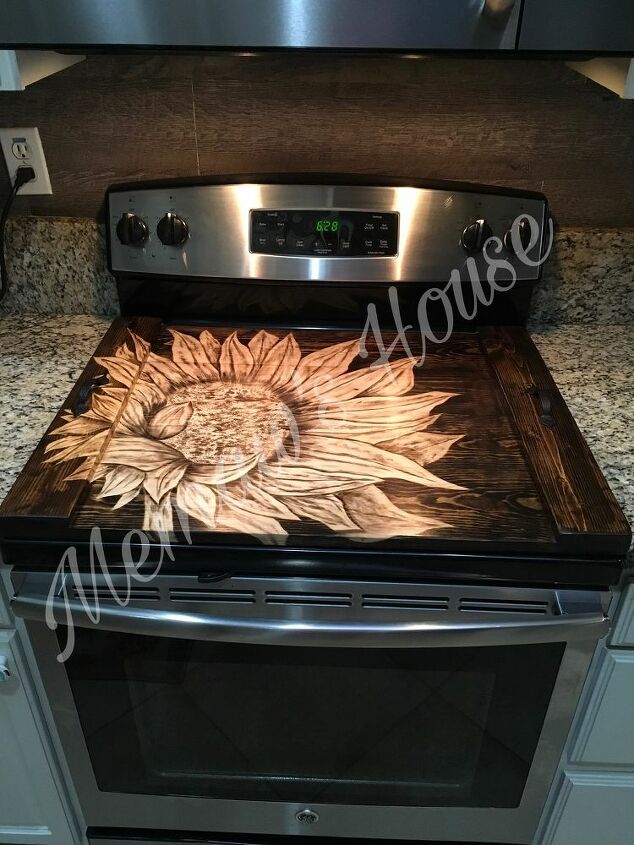 Finished. I add handles to the sides. I like to use ones that screw from the top.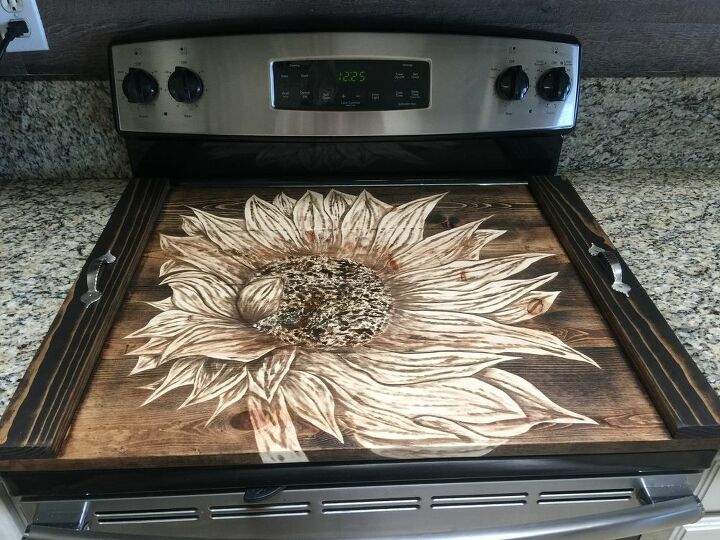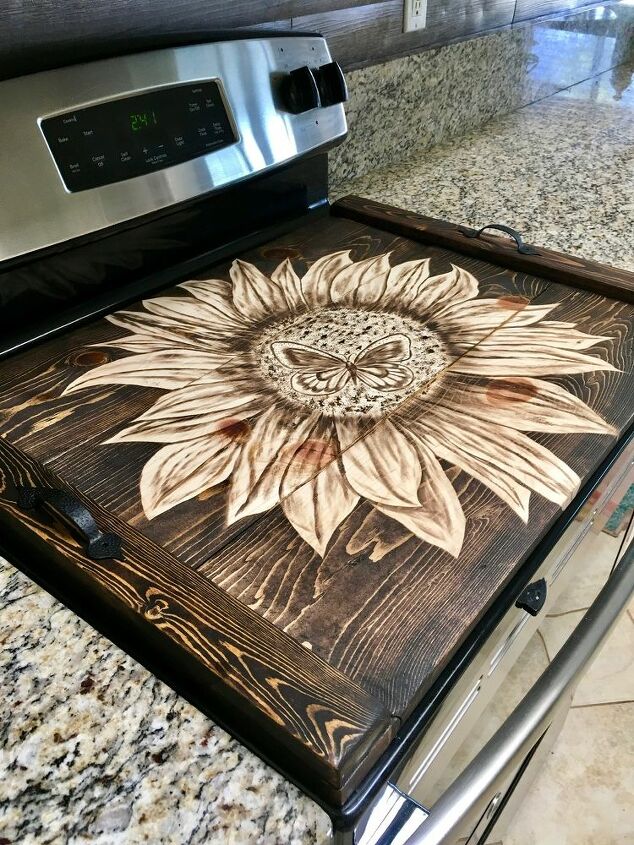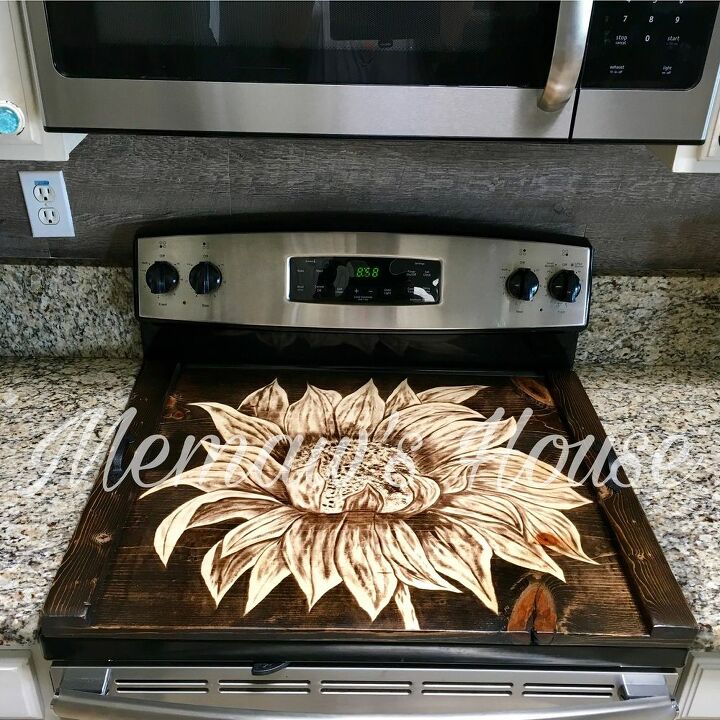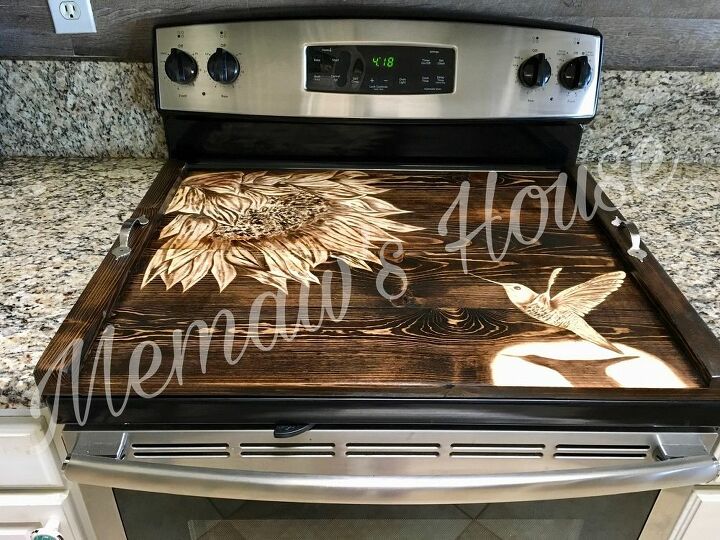 I seal with shellac when it is dry. These boards are for decor only. Do not cut on them and never place on the stove until it is completely cool. I posted a few examples of the different designs I create. It looks stunning and really brings a feel of warmth to my kitchen. You can visit my Facebook page to see more of my work.