Step by Step how to redesign a bathroom vanity using Retique it Chalk Paint and Redesign with Prima Moulds.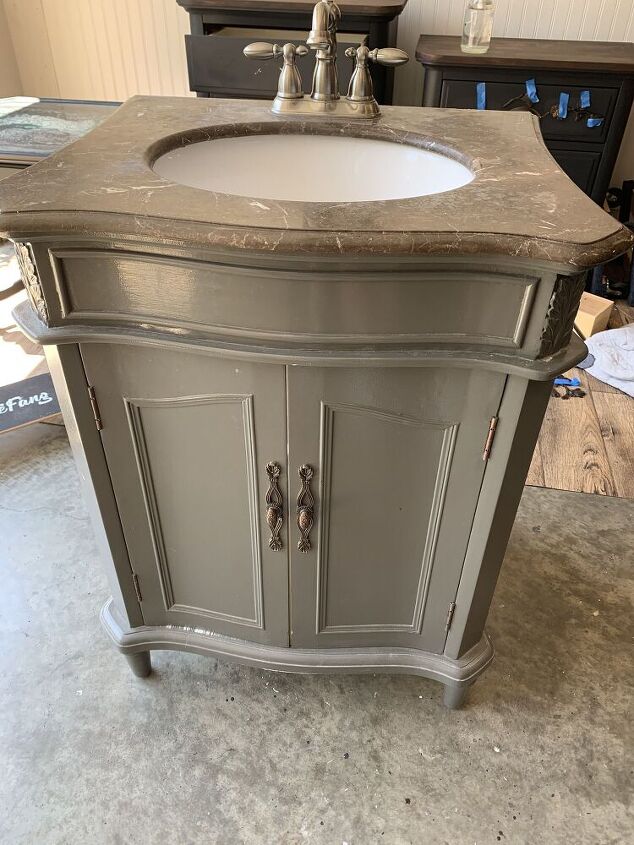 Step 1: Before Photo of Vanity purchased from Marketplace Prep TimeThis is the vanity I purchased on marketplace, I liked the look of the piece and the granite top but wanted to give it a redesign. To prep this piece I scuff sanded it with 100 grit sand paper then wiped it down with denatured alcohol.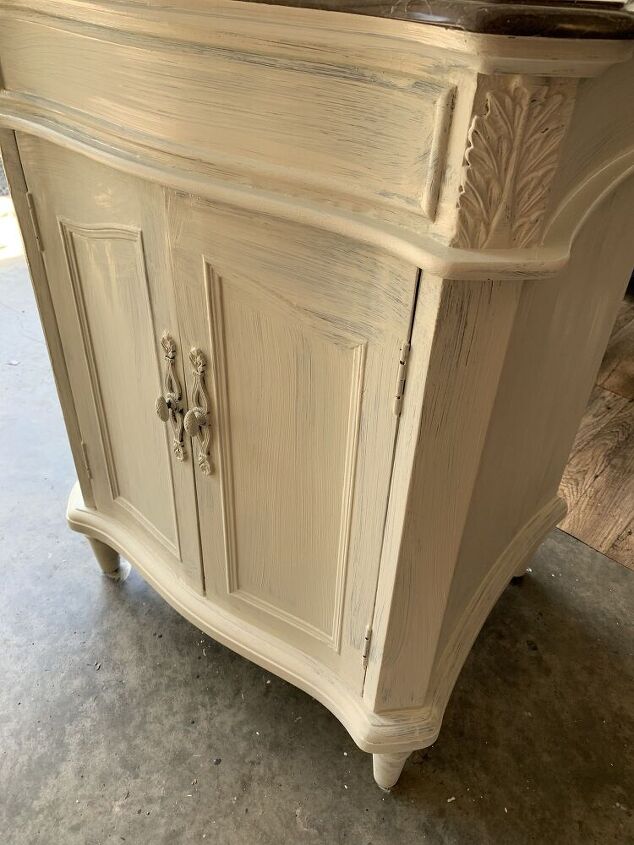 Step 2: I painted on coat of Retique it Chalk Paint in Old LinenAfter prepping this piece I painted the first coat of Retique it Chalk Paint in Old Linen. I painted straight over the hardware since I will be coming back with wax to highlight those areas.
To Keep Reading Please Head On Over To Next Page Or Open button (>) and don't forget to SHARE with your Facebook friends